An Overview
Blogging has become a popular way for individuals to share their knowledge, experiences and expertise with readers. It allows people to connect with others who share similar interests and provides a medium for creative expression and opportunities to make money. However, to succeed as a blogger, it is crucial to choose the right niche. In this article, I will explore the 10 best blogging niches to generate profit in 2023. I'll also share my advice on picking the ideal blog writing topics aligning with your interests and having the potential for success.
10 Best Blogging Niches
Whether you are an individual looking to share your thoughts and experiences or a business aiming to connect with your audience, finding the right blog topics is crucial. Explore the 10 Best Blogging Niches that captivate readers and generate engagement. From lifestyle and personal development to technology and travel, these topics offer opportunities for bloggers to showcase their expertise and connect with their target audience.
List of 10 Best Blogging Niches in 2023
Health and Fitness
Personal Finance
Travel and Adventure
Food and Recipes
Fashion and Beauty
Technology and Gadgets
Parenting and Family
DIY and Home Improvement
Personal Development and Self-Help
Sports and Fitness
1. Health and Fitness
This trending blog niche focuses on exercise, nutrition, weight loss and overall well-being. You can share workout routines and healthy recipes to help people live healthier lifestyles.
Mark's Daily Apple is an exceptional health and fitness blog encompassing all you desire in a site. Mark's Daily Apple captivates with bespoke narratives, guiding readers towards a primal lifestyle for optimal well-being. It combines captivating visuals with insightful articles, creating health and fitness inspiration. This blog is a pillar of excellence, empowering countless souls towards boundless vitality.
2. Personal Finance
Personal finance is all about managing money, budgeting, investing wisely and achieving financial freedom. You can provide tips on saving, investing, retirement planning and getting out of debt.
Check out the NerdWallet, where the art of making savvy money moves comes alive. This premier personal finance blog has grown into a trusted resource with millions of monthly readers. Explore their detailed banking posts, credit cards, insurance and much more.
3. Travel and Adventure
Travel and adventure blogging allows you to share your travel experiences, provide guides to different destinations and inspire others to explore the world. It appeals to those seeking travel inspiration.
Meet Dave and Deb, the Canadian couple behind The Planet D, where they live by the motto "Adventure is for Everyone." They believe being an adventurer doesn't require being an uber-athlete, adrenaline enthusiast, or ultra-rich. They have become a leading authority on detailed city guides, personal travel tips and inspiring stories. Planet D stands as a beacon of inspiration, offering the best in travel and adventure blogging. Learn about the 10 best blogging niches that can provide you with a better perspective.
4. Food and Recipes
Food and recipes are always in demand. You can share unique recipes, cooking techniques and food-related tips to attract loyal followers. This trending blog topic offers opportunities to collaborate with brands and create sponsored content.
Love and Lemons is a culinary haven masterfully curated by Jeanine Donofrio and her partner, Jack Mathews, the illustrious "#1 taste-tester." Love and Lemons have graced the pages of esteemed publications such as Food & Wine, Food52, Refinery29, SELF Magazine and Oprah Magazine. Honoured with accolades, including Saveur Magazine's Readers' Choice Best Cooking Blog in 2014 and a coveted Saveur Editor's Choice award in 2016, this culinary gem continues to captivate hearts and palates alike.
5. Fashion and Beauty
Fashion and beauty blogging is popular among those interested in fashion trends, makeup tips, skincare routines and styling advice. It offers opportunities to partner with fashion and beauty brands, attend events and showcase personal style.
Enter the enchanting world of Atlantic-Pacific, the epitome of a fashion and beauty blog. With years of industry experience at renowned companies like Tory Burch and Gap, creator Blair Eadie is an insider on the evolving fashion landscape. Blair Eadie garners over 1.9 million Instagram followers and collaborates with esteemed brands such as Gucci, Vogue and Elle. Feast your eyes on stunning imagery, discover the latest trends and benefit from Eadie's insightful FAQs. Atlantic-Pacific is a style sanctuary like no other.
6. Technology and Gadgets
Technology and gadgets cater to tech enthusiasts. You can share product reviews, tech news and tutorials to keep your audience informed and engaged. This popular blog topic allows you to explore a rapidly evolving industry.
Step into the extraordinary world of Wired, a dedicated blog that unravels the mysteries of modern life and the ever-evolving technology industry. Wired is a guiding light, answering every tech-related question and the latest trends and gadget reviews. Its reputation as one of the top tech blogs for professionals speaks volumes, offering ingenious ideas for presenting relevant topics to captivate your audience. Delve into these 10 best blogging niches to find success in the ever-growing world of online content creation.
7. Parenting and Family
Parenting and family blogging provides support, advice and inspiration for parents. You can cover topics from pregnancy and newborn care to parenting tips and family activities. It appeals to a broad audience of parents seeking guidance.
Allow me to introduce you to POPSUGAR Moms, the ultimate destination for all mothers seeking entertainment and invaluable resources. Discover a treasure trove of insights on topics such as transitioning back to school or work while indulging in delightful and family-friendly recipes. Although not solely dedicated to parenting, Popsugar Moms is a gem that deserves your attention in parenting and family blogs.
8. DIY and Home Improvement
DIY and home improvement offer a range of possibilities. You can create content on various projects, home decor ideas, interior design tips and organising solutions. It appeals to individuals looking to enhance their living spaces.
Meet Tasha, the creative force behind Designer Trapped. With a keen eye for interior design and a knack for affordable DIY renovations, Tasha's blog is a treasure trove of ideas and experiences. Tasha has transformed Designer Trapped into the ultimate destination for DIY enthusiasts by ditching her law practice to focus on blogging full-time.
9. Personal Development and Self-Help
Personal development and self-help focus on personal growth, self-improvement and motivation. You can cover topics like mindfulness, productivity, goal-setting and building positive habits to help individuals improve their lives.
With Impact Theory, the ultimate Personal Development and Self-Help blog, there's something extraordinary for everyone. Tom Bilyeu's unparalleled ability to conquer diverse communication channels expands his audience's horizons. Whether you crave motivational talk shows, enlightening guides, or interactive online workshops, Impact Theory delivers.
10. Sports and Fitness
Sports and fitness blogging caters to sports enthusiasts and fitness lovers. You can discuss sports events, provide workout routines and share training tips. This niche allows you to connect with a passionate and dedicated audience.
In 2009, Nerd Fitness emerged as a beacon of hope for those seeking a healthier life. Steve Kamb, the visionary founder, dedicated himself to empowering the average Joe with the tools for success. The blog, a true treasure trove, captures the essence of Nerd Fitness by prioritising beginners and guiding them on their transformative journey.
Why Choose the Right Blogging Niche?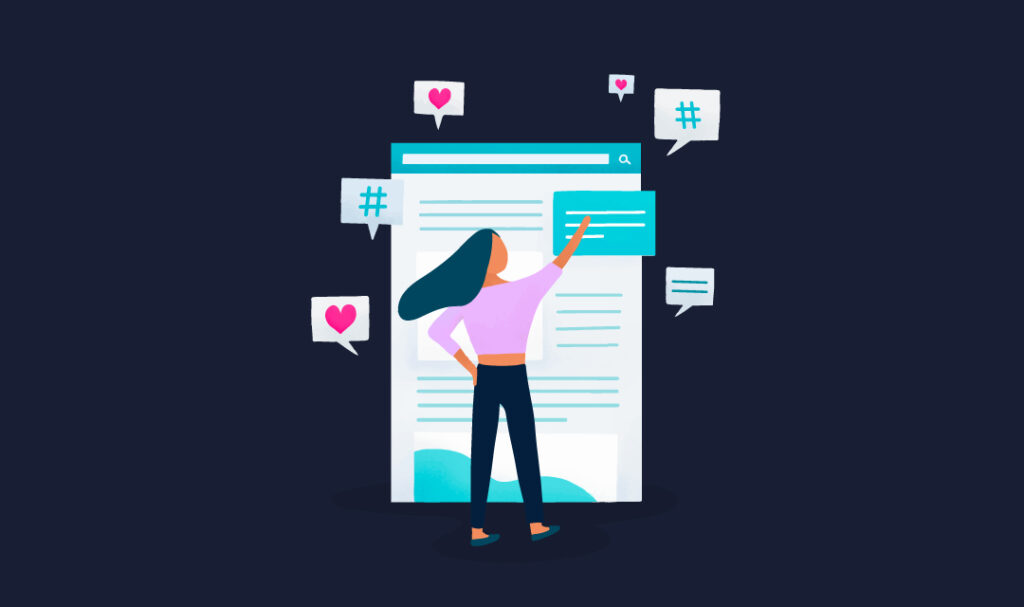 Choosing the right blogging niche is incredibly important for several reasons. First and foremost, it allows you to write about something you love and understand. When you're really passionate about your niche, writing a blog post becomes enjoyable and seamless. Secondly, having a well-defined niche helps you attract a specific group of people interested in what you have to share. It means your audience will be more engaged and loyal to your content. Ultimately, when choosing the best blogging niches consider low competition and have a better chance of earning money from your articles.
How to Choose the Best Blogging Niches?
By following these steps, you can choose the best blogging niches that align with your interests and have the potential for profitability. It allows you to curate valuable content for your readers.
#1 Assessing Your Interests and Expertise
When deciding on a niche for your blog, it's quintessential to consider your own interests and expertise. Take a moment to think about what topics genuinely excite you and where you have sufficient knowledge and experience to create valuable content. Blogging becomes more enjoyable when you write about something you love and understand well.
#2 Researching Profitability and Competition
It's paramount to conduct in-depth research on the profitability and competition to ensure that your chosen niche has the potential for success. Look for the best blog topics and trending blog topics that have a demand for content and offer opportunities to generate income. Take the time to analyse your competition to understand their strategies, identify gaps, and find ways to distinguish your own content.
#3 Narrowing Down Your Niche
After assessing your interests and researching the market, it's time to narrow down your niche. Consider the best blogging niches that align with your passions, have an audience demand, and offer room for growth. It is an intelligent step selecting a blog topic that combines your interests with profitability and audience appeal.
#4 Creating Quality Content
Creating high-quality content is crucial for attracting and retaining readers. Focus on providing valuable, well-researched, engaging content that addresses your audience's needs and interests. Use a conversational writing style, include personal anecdotes where appropriate, and provide actionable takeaways your readers can apply to their lives.
#5 Building an Engaged Audience
Building an engaged audience takes time and effort. Promote your blog through social media platforms, consider guest posting opportunities, and collaborate with other bloggers in your niche. Encourage reader interaction by actively responding to comments, engaging with your audience on social media, and sending regular newsletters. You can cultivate a loyal and engaged readership by fostering a sense of community.
#6 Generating Income from Your Blog
Once you have established a strong readership, it's time to consider ways to generate income from your blog. Prioritise offering value to your readers and maintaining authenticity throughout your efforts. Understand that choose income-generating methods that align with your niche and resonate with your audience. Here are some strategies to explore:
Displaying Advertisements
You can collaborate with advertising networks or directly with companies to display relevant ads on your blog. These ads can generate revenue based on clicks or impressions.
Participating in Affiliate Marketing Programs
Affiliate marketing promotes products or services and achieves a commission for each successful referral or sale. Choose affiliate programs that align with your niche and recommend products you genuinely believe in.
Sponsored posts collaborate with brands to create content that boosts their products or services. Make sure to disclose any sponsored content to maintain transparency with your audience.
Selling Digital Products or Services
If you have expertise in a particular area, you can create and sell digital products like eBooks, online courses or exclusive content. Offer valuable resources that cater to the needs of your audience.
Offering Premium Content through Memberships or Courses
You can create a membership program or offer premium access to exclusive content, additional resources, or a supportive community. Alternatively, develop and sell online courses tailored to your niche.
My Final Take
In summary, selecting the best blogging niches is a decision that can make or break your success as a blogger. It requires careful consideration of your interests, research into the market and thoughtful narrowing down of your niche options. By choosing a niche that aligns with your passions, has a demand for content, and offers room for growth, you can create valuable and engaging content that attracts and retains readers. Building an engaged readership takes time and effort, but with a well-chosen niche, you can connect with a loyal and dedicated audience who shares your interests. Remember to promote your blog through various channels, foster reader interaction, and respond to comments and messages. You can cultivate a thriving readership that engages with your content by creating a sense of community.
Don't forget to explore strategies such as displaying advertisements, participating in affiliate marketing programs, writing sponsored posts, selling digital products or services, or offering premium content through memberships or courses. Ultimately, the best blogging niche is the one that blends your passion with market demand and growth potential. With dedication, perseverance, and a commitment to providing high-quality content, you can carve out your space in the blogging world and achieve long-term success. So, take the time to choose your blogging niche intelligently and embark on a rewarding journey of creativity, connection and accomplishment in the blogosphere. I hope these 10 best blogging niches assist you in attaining success in your endeavours.