2020 is certainly a year like no other, with the coronavirus pandemic and its deep impact on global demand and supply chain. Despite the pandemic, Apple doesn't seem to be slowing down anytime soon. The company recently conducted its 31st Worldwide Developers Conference at 22nd of June and made some big announcements and reveals that were exciting and inspiring at the same time.
Apple refreshes its iPhone and the Apple Watch lineups in every September. It has already launched a few products amid Covid-19, such as the new iPhone SE 2020, iPad Pro, a MacBook Air with an improved keyboard, a new 13in MacBook Pro etc. Besides, Apple has already given out its plans for the next set of operating systems such as the iOS 14, iPadOS 14, macOS 11 Big Sur and so on.
According to the WWDC announcements, we can also expect a shift from Intel processors to its own Apple Silicon over the next couple of years. In fact, according to Apple, we can expect the first Macs powered by Apple Silicon by the end of 2020.
We bet Apple surely has its sights on future devices. From the Apple iPhone 12 series, HomePod 2, AirTags, AirPower Mini to Apple Watch Series 6; there are several new products still rumoured to be coming in 2020. Here's what to expect from Apple in 2020.
Apple iPhone 12 2020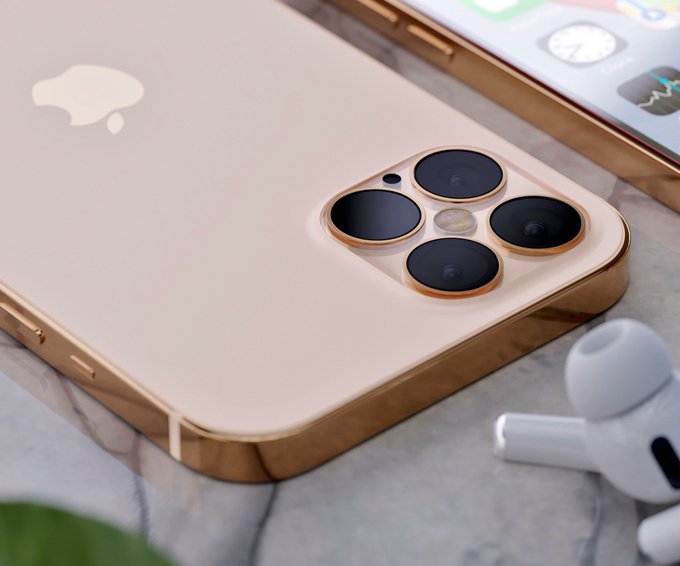 Apple's Apple iPhone 12 series is among the most awaited Apple Products in 2020. Apple expected to launch the Apple iPhone 12 in 2020 by the end of September. It may be delayed by a few weeks till October. Apple plans to launch four different models with prospective names Apple iPhone 12, Apple iPhone 12 Max, Apple iPhone 12 Pro and Apple iPhone 12 Pro Max respectively. There would be some exciting improvements such as the latest version of the iOS operating system (iOS 14) and Siri improvements.
It's also rumoured that the Apple iPhone 12 in 2020 will be the first iPhone to feature 5G connectivity. It may also feature A14 chipset for much faster cellular speeds and higher efficiency. The phone is expected to feature multiple lenses camera (Triple-lens 3D camera) to support night mode shooting and also an ultra-wide snapper with a dedicated macro mode. You can expect some advanced camera features like a LiDAR scanner with the ability to accurately judge distances and smart HDR functionality feature for improved low-light performance. Sources suggest that the display sizes include 5.4″, 6.7″, and 6.1″ sizes made of 2 or 2.5D glass display.
Everyone is quite excited as the Apple iPhone 12 series is about to hit the market soon. The leading companies have already taken a leap and have started to develop Apple iPhone 12 related accessories. Besides, the screen guards for iPhones are expected to hold the largest chunk of the Apple accessories market in 2020.
A leading company Swiss Armour has developed a premium tempered glass screen protectors for all the expected models in the Apple iPhone 12 series namely the Apple iPhone 12, Apple iPhone 12 Plus, Apple iPhone 12 Pro, Apple iPhone 12 Pro Max.
The quality and design are at par with the rumoured upcoming iPhone designs including the curved 2.5 D glass display and the most expected 5.4″, 6.7″, and 6.1″ sizes. The major highlights of the screen protector are the scratch-resistant Asahi Glass from Japan, Toyo Glue for a perfect bonding and the exclusive PerfectAlign™ technology that ensures perfect centring and easy installation of the glass over the iPhone screen.
Although Apple's display glass has indeed been tougher than ever since the iPhone 11 series, yet cases and screen protectors are highly preferred and recommended products. They go a long way towards keeping your device safe from scratches and drops.
Apple Watch Series 6
With the Apple Watch Series 5 launched in September 2019, the next-generation Apple Watch Series 6 is expected in 2020. They are expected to feature better water resistance, faster performance and improved wireless transmission for faster Wi-Fi and cellular speeds. As per the information leaked by an Apple leaker with a good track record, named Jon Prosser; Apple Watch should land in a week commencing 7 September. Some other rumoured that the 2020 Apple Watch 6 would also include a feature with blood oxygen monitoring capabilities and also the much-requested Sleep Tracking feature.
Apple iPad 2020
There are also rumours of the iPad launch alongside the Apple Watch in September. We can expect an iPad Air or even a new standard iPad, or iPad mini, or it could be all three. Although we can expect iPad Air this year, there are also rumours that it might not get launched until 2021. The iPad mini 6 is expected to launch in October 2020. However, it is hard to be sure. The iPads have been seen to be launched at all sorts of times in a year. There is no reassuringly regular release schedule in iPad as that of the iPhones. Moreover, the iPad mini line is even harder to predict than the rest.
Apple AirPods 2020
Apple's in-ear headphones – AirPods were initially not welcomed with huge interest but later it became a hot thing suddenly.
Now there are some rumours about the AirPods Pro Lite, to be released in 2020. It would be a cheaper version of the AirPods Pro. Apple is said to be working on various headphones including the AirPods X and some high-end over-ear Bluetooth headphones named as AirPods Studio or the StudioPods.
These new high-end headphones might be launched alongside the new iPhones in October. Sources suggest that the StudioPods will cost more than AirPods at an expected price of around $399. As per rumours, there may two versions, a premium model with leather-like fabric and a fitness-focused model with lighter, breathable material. Studio pods will have features likely to include wireless pairing, charging and Hey Siri, and 'head and neck detection'. The headphones are also expected to feature Active Noise Cancellation like the AirPods Pro.
AirTag
Plenty of evidence suggests that Apple has been plotting a new category of product- a wireless tracking tile. Apple is gearing up to launch a Tag object tracker that will help you track of important items and show you where to find them via the Find My app. You can attach this to your keys, wallet, and other important items and then track them in your Find My app. AirTag object tracker can be expected to be launched in September 2020, alongside the Apple iPhone 12.
AirPower
AirPower is planned to be the Apple's hybrid wireless charging device capable of powering up an iPhone, Apple Watch and AirPods case at the same time. AirPower was expected to be launch in 2018 but the AirPower project was later cancelled due to various difficulties.
Now, the AirPower is back on the cards as the Apple is said to be gearing up to launch the AirPower after all. We would expect this to launch at the same time as the Apple iPhone, so an October launch looks probable.
AR Glasses
Apple has made clear that Apple is developing augmented reality smart glasses- the AR glasses. The glasses are said to feature a dedicated display, a built-in processor, and an "rOS" or reality operating system and much more. Although there are rumours that it may come in 2020, yet many sources suggest we won't see Apple's AR product until 2021 or 2022. We can at least expect Apple to possibly give an insight into its plans with developers at some point in 2020.
HomePod
Apple is working on a smaller, cheaper HomePod. It not really clear what the company could do to improve the speaker, other than make it cheaper. Some sources suggest that it is expected to feature the same general form factor but with audio quality will be reduced along with size. A cheaper device would certainly help to better compete with Amazon and Google. The rumoured release date by Apple is expected to be in the second half of the year.
Winding Up!
So, these are some of the Apple products we can expect in 2020. From Apple iPhone 12 lineups to Apple Watch Series 6, HomePod 2, AirTags to AirPower Mini; Apple's launch list looks exciting enough for the wait. Besides Apple products, you can also expect a range of Apple-related paraphernalia such as lightning cables, memory expansion gadgets, screen protectors and headphones in 2020.