Technology has become an indispensable part of our lives. Quite a bit of our daily life is spent before smartphones. The technology is ought to improve lives but, at any point have you ever pondered on how occupied we have become with it! Look around and you will realize how obsessed we are; how technology has become dominating in our lives. Here's comes the need for 'Digital Wellbeing.'
Well, it is a matter of concern when technology begins to distract us from things that matter to us the most! It is high time we create a balance between technology and our daily lives or simply strive for 'Digital Wellbeing'.
Digital Wellbeing – Google Cares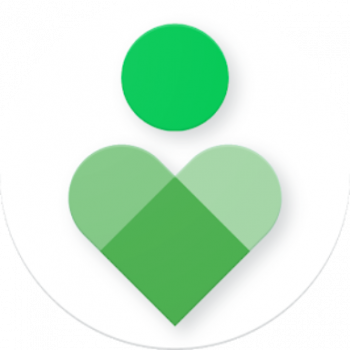 Google, with its billion or more Android clients around the globe, understands its critical role in the current scenario where technology has become a major distraction.
Almost everyone today spends a great deal of time deep sunken into their phone screens, rarely interacting. You might not be aware of the fact how often technology gets into way whether it's at work, school or family.
A right balance is a must and taking control over technological use is the foremost step. If you could realize how you interact with technology, you can understand better the need for the right balance. Monitoring how you use your devices and apps; how much time you spend on these or how often you check phones is important.
The 'Digital Wellbeing' is an initiative by Google that enables users to find the right balance between the digital and the real worlds. The idea was announced for the first time at the Google I/O in 2018 with the core principle of Digital Wellbeing. The initiative was based on Google's values which majorly focus on improving lives with technology rather than distracting from it! It equips you with the right tools to instil the sense of 'Digital Wellbeing' in you!
Initially, Google's Digital Wellbeing restricted its features to Pixel, Android Pie and Android Q. There are constant efforts to bring these features to even more phones
Now let's have a look at the amazing features it's got!
The Dashboard
The dashboard throws light on your daily digital habits. With the dashboard you can assess the overall time you spend on your phone, the time you spent within each app, and how many notifications you get from those apps. Besides, you can get the review of the entire week! You can easily find out which app you need to curb.
Set timer for Apps on the dashboard
Once you find out that excessively used app. You can easily lose track of time when you are engaged in something interesting online! All you need to do is set some restrictions. You can set a timer that allows you to only use the app for a specific time. You can just locate the app in question from the Digital Wellbeing dashboard, tap the timer drop-down and voila!
Once your daily allotment is up, a message will appear on the screen that prevents you from using it. As of then, the Digital Wellbeing will start counting down each time you open the corresponding app. You won't see the timer on the screen, but you will be reminded when you have a minute left! When the timer runs out, the app or website is paused for the rest of the day.
To make any further changes like adding time or to disable the timer, you must click the Learn more button.
Wind Down
The Wind Down is a feature that helps to reduce the urge to use your phone at night. It aims to make the apps less engaging during the night. It enables to set a bedtime schedule. You can set a reminder for your bedtime and if you use your phone beyond the time set, a couple of features such as Grey Scale, Do Not Disturb act out to provide less stimulation and help you disconnect.
The Night Light features to help avoid stress to eyes. The most interesting feature is the Grey Scale. When it is beyond bedtime, all the lustres of your screen shift to boring black and white.
With the awesome new gesture "Shush," you can switch to the Do Not Disturb mode. The Do Not Disturb will mute all sounds and notifications on the screen. However, the notifications are always available if you want to browse.
The Focus Mode, you can select and add specific apps that you find particularly. All the selected apps will be blocked temporarily while Focus Mode is running.
Family link app
The Family link integration enables to manage your kids' experience with technology. You can easily set content and time restriction for your kids too. You can set screen time limits, approve or block certain apps, remote lock devices, and view activity reports. So, you can stay in the loop on how your kids are exploring.
We believe technology should improve life, not distract from it, so we've made a company-wide commitment to prioritize our users' satisfaction over the amount of time they spend with our products, and our teams are designing with digital wellbeing as a core principle.
Time to unplug
So, these are some of the awesome tools that Google introduced as a part of its Digital Wellbeing initiative. It enables to develop a sense of digital wellbeing among all and refrains you from being online 24/7. It is the right time to take a stride and set your boundaries. Set a screen time goal and stay on track with the right balance between technology and life!