Consistently new technologies are developing, and the current technologies are getting smarter. Digital Transformation is bolstered by developments in digital media and innovation. Prospects are getting savvier and more shelled with advertising. The digital marketing trends which played a vital role in 2018, might not work in the coming 2019. Here are some of the trends to look forward in the year 2019.
Artificial Intelligence (AI)
Artificial Intelligence will pull its load in the showcasing scene this year as AI is presently driving client division, re-targeting, push notices, click tracking, and so on – in a boundless blend of potential outcomes. It's even creating content now!
What marketing goals are you using AI for?
1) Audience Expansion
2) Audience Targeting
3) Product Recommendations
4) Campaign Optimization
AI can offer what humans can't!
Forrester Research says," Expect to see major changes in how organizations use AI, the rise of new 'digital workers' and increased competition for data professionals with AI skills".
Chatbots
Chatbots have enhanced by being able to hold a fundamental discussion with guests and answer most-made inquiries like a live human customer support representative would.
It is less expensive than a customer support individual since it doesn't need to be staffed and it can answer guests' inquiries very quickly.
Voice search on rise
Hey Siri, what time is Mission Impossible playing tonight?
Alexa, find me a recipe for apple butter.
Opening Google on your browser and getting many result pages was the procedure we used to pursue. In any case, presently when we ask Siri an inquiry, we will get just couple of results. If your site is one among them the CTR of your site will totally increase. That is the reason you ought to have an urgent spotlight on your SEO methodology.
Searches performed these days on Google everyday are voice searches. Amazon's Alexa, Apple's Siri and Google Assistants are utilized by an ever-increasing number of individuals. They are much fit for perceiving human voice and that is the reason they are utilized for searching through any data on web and to get things done around the house. It is altogether different from the typical desktop or mobile search.
According to the GlobalWebIndex Voice Search Report
27% of the global online population is using voice search on mobile.
34% of internet users say they're interested in purchasing a voice-controlled smart assistant.
70% of voice tech users are concerned about the internet eroding their personal privacy.
Voice tech can seriously impact the commerce industry. (This is probably one of the biggest takeaways in the report – voice commerce.)
Omnichannel Marketing
The fundamental point of omnichannel advertising is for you to have the capacity to monitor the prospect's interactions even though they're communicating with you through various channels. Thus, your clients will be awed that you're focusing on the insights concerning your past associations and that you truly care. To execute omnichannel marketing for your business, discover a Client Relationship Management (CRM) program that causes you to monitor your connections with clients at different stages.
Video Marketing
Video is still at the top of content marketing. The only thing better is live video. Put yourself in your customers' shoes. What would you want to experience from your company? Think behind-the-scenes tours of your office, product demos/releases, live Q&As, etc.
More than 80% of all Internet traffic will be video by 2021.
While larger companies do produce more videos on average, there is no direct correlation between company size and number of videos published.
Small businesses use the fewest external resources for video marketing, with only 24% reporting that they relied exclusively on agencies, contract employees, or freelancers.
Businesses in high tech and professional services industries are publishing the most new videos on a monthly basis.
Businesses in high tech and professional services tend to keep their content shorter, with a high percentage of videos under 120 seconds in length.
Businesses are increasing their investments in both in-house and outsourced video content to help serve the growing demand for video throughout the customer life cycle.
90% of customers say video helps them make buying decisions and 64% of customers say that seeing a video makes them more likely to buy.
Video marketers get 66% more qualified leads per year.
The number of businesses using video on landing pages jumped from 49% last year to 60% this year.
Product videos, demos, and explainers are the most common videos produced; websites and social media are the most common distribution channels.
(Source: https://www.impactbnd.com/blog/new-video-marketing-statistics-2019)
Micro-Moments
People spend an average of 3 hours and 35 minutes on their smartphones every day, and by 2019, mobile devices will be the medium that gets the most minutes in the U.S.
This is changing the way brands must work to capture buyers' attention.
Micro-Moments is a "new consumer behavior," as termed by Google, that delivers your marketing message clearly and concisely in a way that is of interest to the consumers – all within a span of seconds.
As mobile has become an indispensable part of our daily lives, we're witnessing a fundamental change in the way people consume media.
Some of the micro-moments to be known by every marketer is as follows: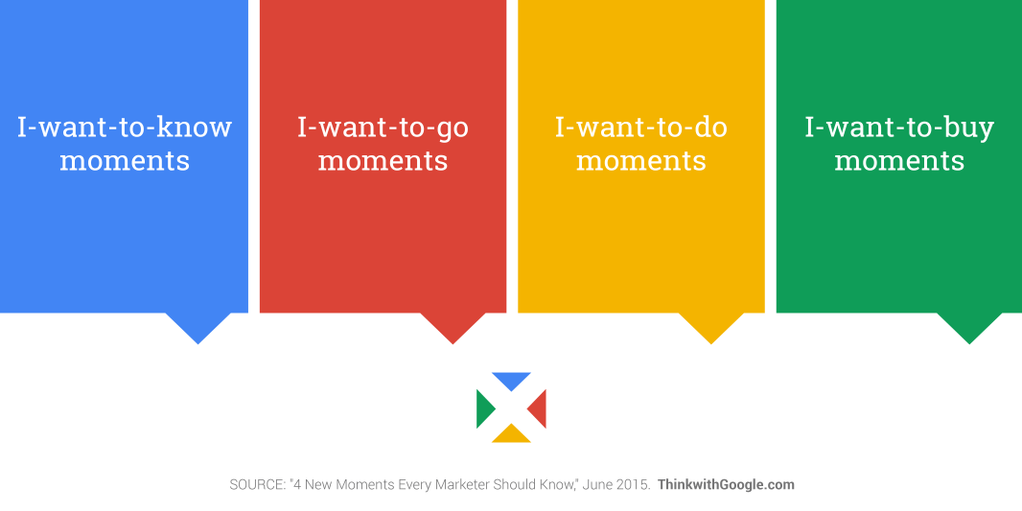 What used to be our predictable daily sessions online, have been replaced by many fragmented interactions that now occur instantaneously. There are hundreds of these moments every day—checking the time, texting a spouse, chatting with friends on social media.
Personalization
If you want to stand out in 2019, you need to personalize your marketing and that means personalized content, products, emails, and more.
With the availability of data like purchase history, consumer behavior and links clicked, custom content has never been easier. In fact, studies reveal, 96% of marketers believe that personalization advances customer relationships.
Businesses like Netflix and Amazon are already leveraging the power of personalization.
Social Media Stories
With the growing quality of social media "stories," it's necessary for marketers to contemplate this format in their digital promoting strategy. Savvy marketers will even build use of live video, one in every of the foremost profitable social roll outs  to market engagement and complete awareness.
First Snapchat came out with the construct of "My Story," then Instagram and Facebook stories were introduced, and currently YouTube has undraped their own story format, "Reels."
Since stories disappear after a set period, this is often an excellent opportunity for marketers to form good use of FOMO (fear of missing out). You'll be able to feature your employees within the Stories, show the story behind the creation of a product, invite reviews regarding your product and services.
Different messaging apps
The popularity of the social messaging apps is growing day by day for individuals as well as for business purposes. People are spending more time on messaging each other rather than having any personal chat. These apps play an important role in personalization and adding values to the user experience.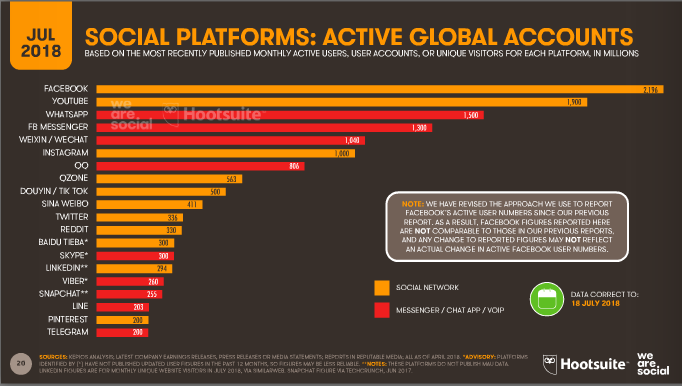 (Source : afaqs) 
Conclusion:
Higher client expertise with personalization, automation and AI-powered technology. This is what 2019 will look like. To remain prior the curve and increase conversions, you need to improve the creation of custom, colloquial content notably audio and video content to share along with your better-targeted audience.