WordPress is a very flexible platform for helping your business and blogs to grow. It is the world's most popular tool for creating websites. WordPress arguably is the best CMS in the world having thousands of themes and plugins available. If you are a WordPress enthusiast you might be searching for the best WordPress blogs for:
Knowing WordPress and its core products
Tips, guides, tutorials, and interviews
News and updates, reviews and development
Creating WordPress blogs and business websites
Back-end-front-end development and lead generation
Starting a multi vendor marketplace like Amazon
All the tips and tricks about starting a web journey and meeting success.
There are plenty of WordPress blogs out there to help you. I have presented the best and most popular WordPress blogs to follow in 2020. Let's explore them:
One of the best WordPress websites to be followed by everyone who is searching for WordPress updates. Here you get all the updates related to the WordPress releases, events, developments, codes or any other technical changes in WordPress community.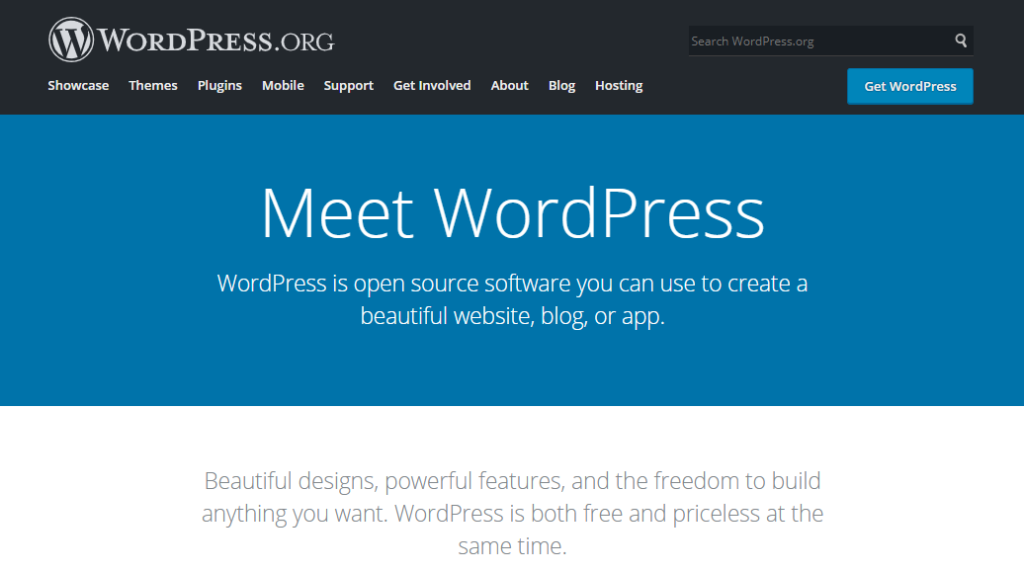 An open source software which has dozens of mobile-ready, customizable themes to help you create any kind of website. No code,no manuals, no limits.
Guteblock
If you are a beginner or a WordPress professional, Guteblock is the best WordPress website you should bookmark right now. This website revolves around WordPress, its updates and latest trends.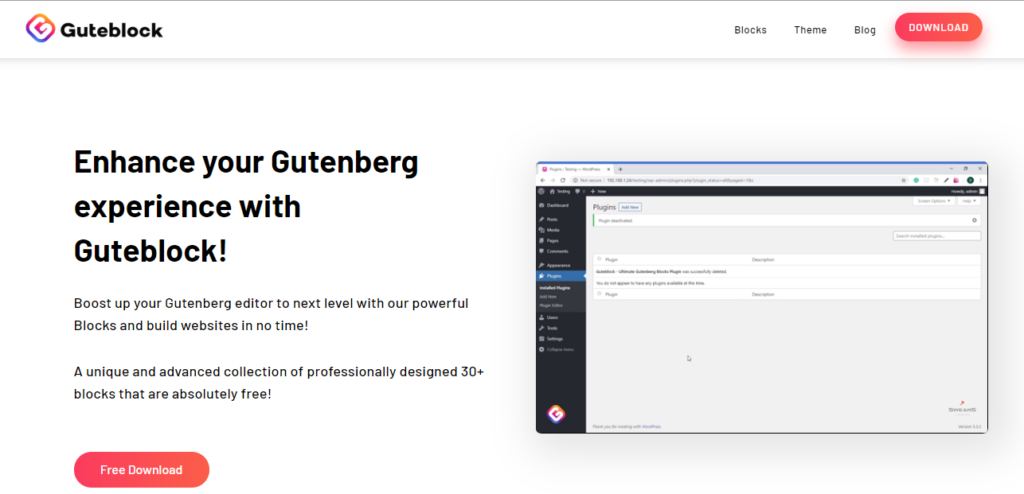 This website helps you with different tutorials, reviews, themes, and plugins collection and more related to WordPress. It has high-quality understandable content making the website an amazing hub for WordPress lovers.
The best WordPress blog owned by Matt Mullenweg of Automattic. This website is regularly updated with lots of information on things related to WordPress. WordPress Tavern is a website focused on all things WordPress. It covers BuddyPress, bbPress, and any project under the Automattic umbrella.
WordPress Tavern is a warm and inviting community where those interested in the software can hang out with fellow WordPressers to engage in enlightening discussions.
WPExplorer is a massive blog which aims to help beginners and experts alike in the field. A WordPress blog packed with themes ,WordPress related articles, guides, tutorials, tips, how-to's and more!
This website is a total package and a number one source for all things related to WordPress. Its a kind of directory where browsing through different niche categories and finding the best theme for your website gets easier.
Wp-Artists is a blog website aimed to provide easy to understand WordPress tutorials, actionable tips and useful resources for the WordPress beginners. WP Artists was created with a major objective to provide easy to understand content involving the various aspects of WordPress.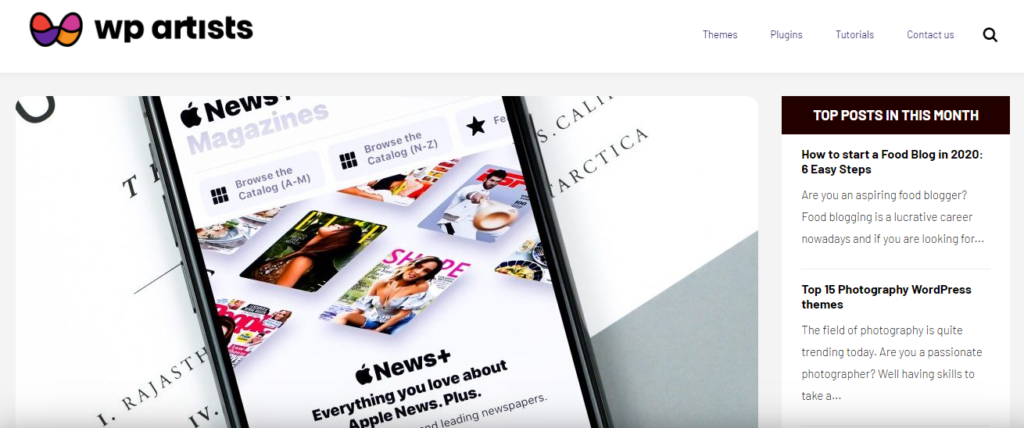 The authentic blogs enable beginners to learn WordPress easily. This blog is one of the best ways to start and set up your website if you are a beginner. You can find the latest news and the website is frequently updated to provide the latest WordPress updates.
WPBeginner, the largest free WordPress resource site for beginners and a powerhouse of WordPress tutorials. They aim to create WordPress tutorials that are easy to understand. Mastering the basics of WordPress with amazing tutorials gets easier with WPBeginner.
Tutorials, tips, and more for the WordPress lovers' it's a go-to blog for almost anything related to WordPress. Quality tips, tricks, hacks, and other WordPress resources that allows WordPress beginners to improve their site. This website is one of those cornerstone places you need bookmarked.
An awesome website and one of the online resource platforms dedicated to WordPress. This website gives you reference material for all your WordPress related queries. Themesvillage is an online marketplace that offers the best collection of feature-rich, classy, WordPress plugins and themes to help users build amazing WordPress websites.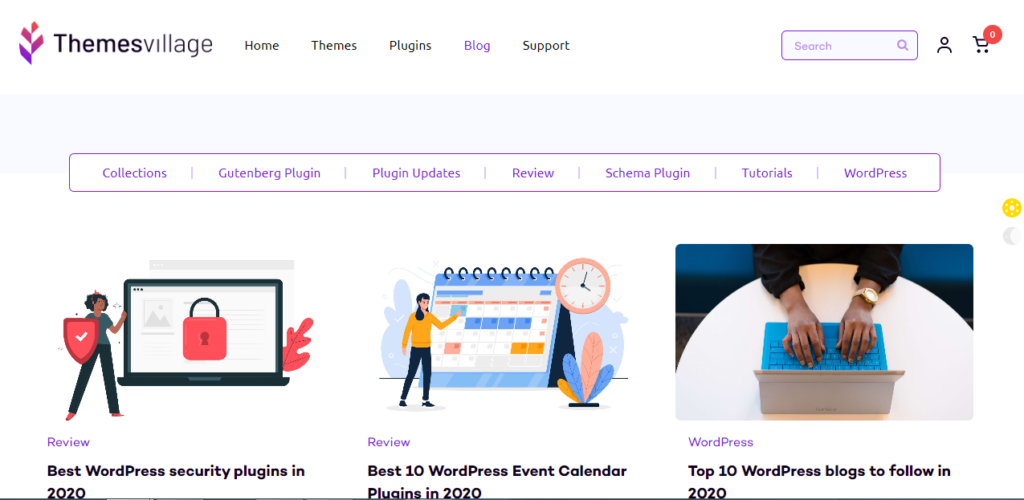 Exclusive high-quality themes and plugins created by brilliant professionals to suit your project needs. If you are searching for Gutenberg plugins for your blog do not miss out on this website.
Its a blog about all things WordPress. The CodeinWP blog is a well-managed collection of the best WordPress tutorials, tricks, and tips.
The posts on CodeinWP will provide you with the easy to digest content that helps to understand different aspects of the platform. They give us regular tutorials, lists, and highly researched posts on WordPress.
WP Mayor is an authentic WordPress resource to have on hand as it covers everything from reviews, tutorials, giveaways, and all the latest WordPress updates. You get guides, tutorials, tips, and techniques from best bloggers. This website also teaches users how to create a WordPress website from scratch.
WPLift offers how-to articles, guides, plugin and theme reviews, and news related to WordPress with useful articles and content on a variety of WordPress related topics. WPLift helps you learn WordPress better.It helps you choose the right plugin or tool for your WordPress site among the numerous available options.
WPLift serves up tutorials, reviews, and best of lists so that you can properly navigate the asteroid field that is the WordPress ecosystem. The articles and guides on WPLift are easy to read and understand for beginners as well as experienced users.
WordPress Codex
WordPress Codex is the best website to improve your fundamental knowledge of WordPress. You can get a huge amount of information related to WordPress starting the very basic concepts. WPCodex offer WordPress solutions that are compatible with all business models and industry verticals. WordPress plugins and customized WordPress solutions to take your web applications from the drawing board to the customer, quickly and efficiently. This website helps you in getting advanced knowledge of creating plugins.
WP Arena is a resourceful website and a growing hotspot for all WordPress developers, enthusiasts, designers as it offers useful online resources for them.They publish tutorials, reviews, comparison & deals. You can follow WP Arena to get the latest WordPress news, plugin reviews, theme reviews, and more.
WP Setup
Looking for guides on installing WordPress? Choosing a hosting plan? Or something else? WP Setup has tons of great articles coving a wide range of topics helpful to any new WordPress user to set up their website. Installation of WordPress can never be this easy. This website is a go to resource for tips, tricks and starting out with WordPress.
Do you want to rank in search engines? One of the biggest WordPress plugins and probably the best SEO plugins around. Yoast SEO blogs is all about a variety of topics ranging from SEO to Social Media. WordPress users can find articles on WordPress security, WordPress hosting, and much more. This website helps both small and large companies and their websites to bring the traffic they desire.
ManageWP has everything a true WordPress professional needs, like security scans, uptime monitoring, SEO, plugin & theme management, analytics, sub user access, content moderation, and a lot more.
Manage all of your websites from one, easy to use dashboard. Updates from all of your sites are compiled into a single list. Scheduled backups make sure you have an up-to-date backup archive in case your websites need to be rescued.
Wrapping up
Stand ahead of the curve with this comprehensive list of best WordPress blogs to follow in 2020. Get all the latest updates, reviews , news and more about WordPress on these platforms. Let us know about your favorite WordPress blogs.