Table of Contents
An Overview
These top 12 eCommerce marketing agencies offer customized solutions to fit your unique needs and goals, whether you're a small startup or a large corporation. From search engine optimization (SEO) to social media advertising and email marketing to content creation, eCommerce marketing agencies have the skills and experience to help your business succeed in the eCommerce competitive world.
Given the scenario of global pandemic relaxation, customers favour eCommerce over offline stores as a safety measure against COVID-19 variants. Apart from the safety concerns of people, internet penetration and low cost for eCommerce businesses have transformed online shopping. With the advancement of the eCommerce business, the rivalry between competitors has climbed to its peak.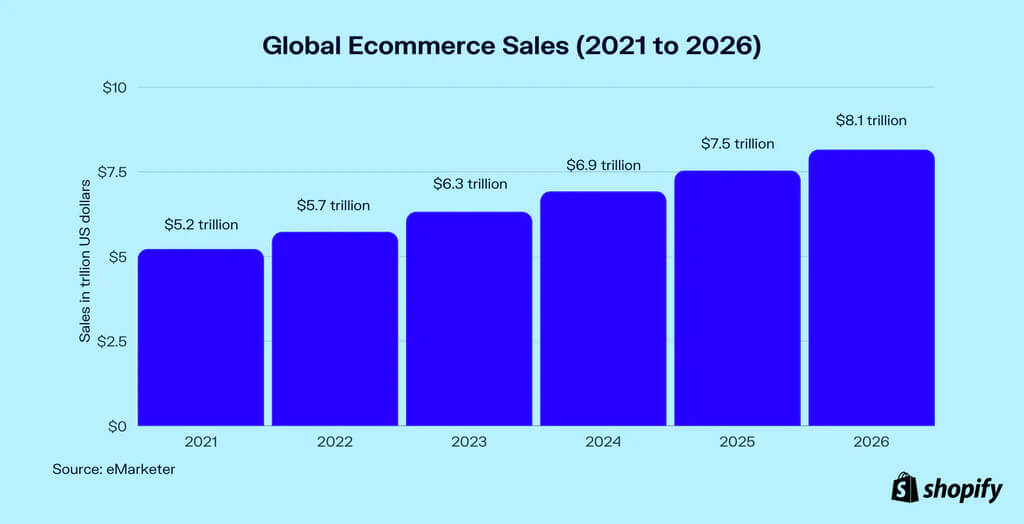 As per the statistical reports and financial forecasts, online purchases will rise by 56 % over the next couple of years, reaching about 8.1 trillion dollars. It takes a substantial degree of perseverance and passion from the owner to establish an eCommerce business. The owner has to ensure that the product or service reaches the target at the right time. Even when you satisfy the customer's needs, Would you be able to advance with the strong competitors? In this scenario comes the idea of implementing eCommerce CMS software that optimizes the SEO and user experience. Ultimately, the answer to implementing this on your online store and withstand the competition is to get assistance from an eCommerce marketing agency.
Various agencies serve diverse marketing fields. You would find marketing agencies serving multiple domains. Here, I am providing a simplified list of the top 12 eCommerce marketing agencies that would assist in eCommerce business strategies and expand your online presence.
List of Top 12 eCommerce Marketing Agencies in 2023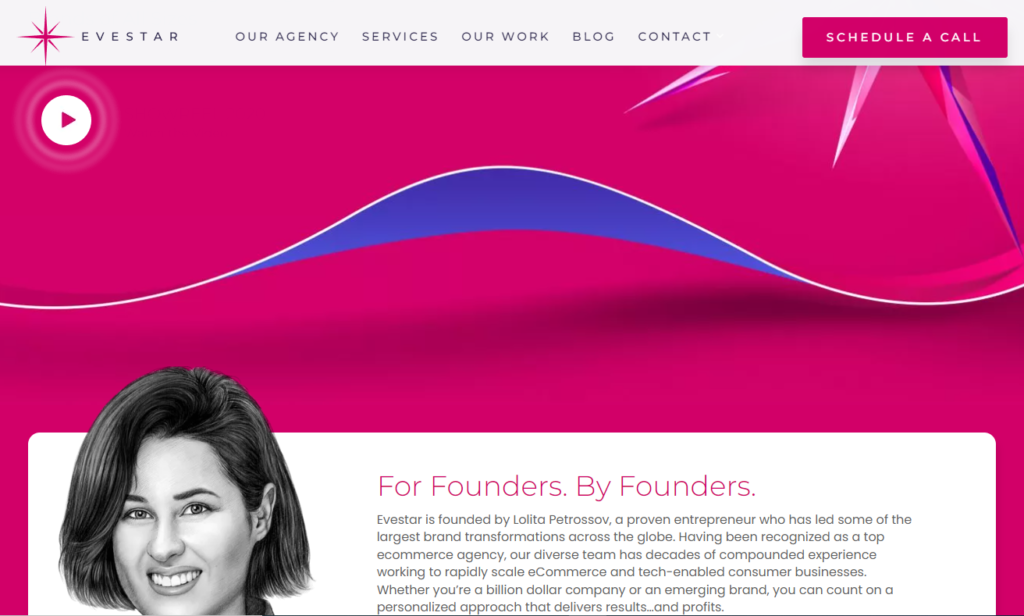 Evestar is a potential eCommerce marketing agency that can bring ideas to life. This agency helps clients scale millions of dollars of profit every month. They consider eCommerce metrics as the foundation of an eCommerce store. With the fundamental metrics optimized, the marketing strategies are deployed, focusing more on the business. This globally recognized agency has a skilled and experienced team to work on eCommerce metrics and conduct marketing campaigns across multiple channels. Evestar offers services in eCommerce design, small business eCommerce development, eCommerce marketing, Web design, Ad creation, SEO, PPC, and many more.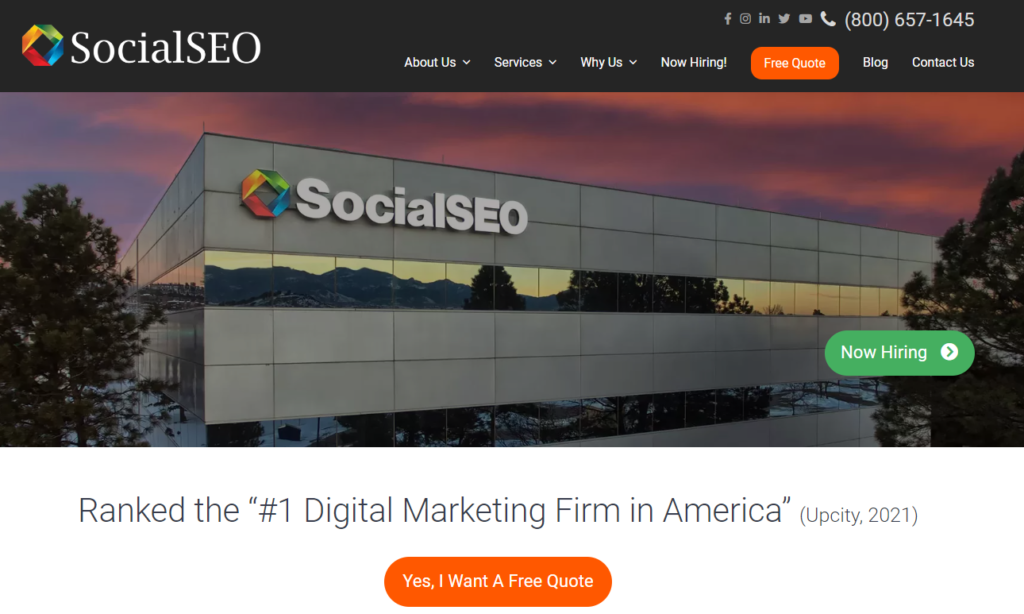 With two decades of business experience, Social SEO is an agency with rapid growth in eCommerce and digital marketing. Social SEO is the top-rated digital marketing agency which achieved exponential growth in the past 5 years. They are an agency based on B2B and B2C clients, involving national and local businesses. Social SEO is a well-distinguished firm rated as the best agency in 2021 by Clutch. The primary business goal of Social SEO is to increase eCommerce sales, drive traffic, and generate leads. The agency has tremendous experienced experts providing information on your business and reviewing the monthly reports of a website's traffic. Social SEO includes services in Amazon marketing, social marketing, content marketing, etc.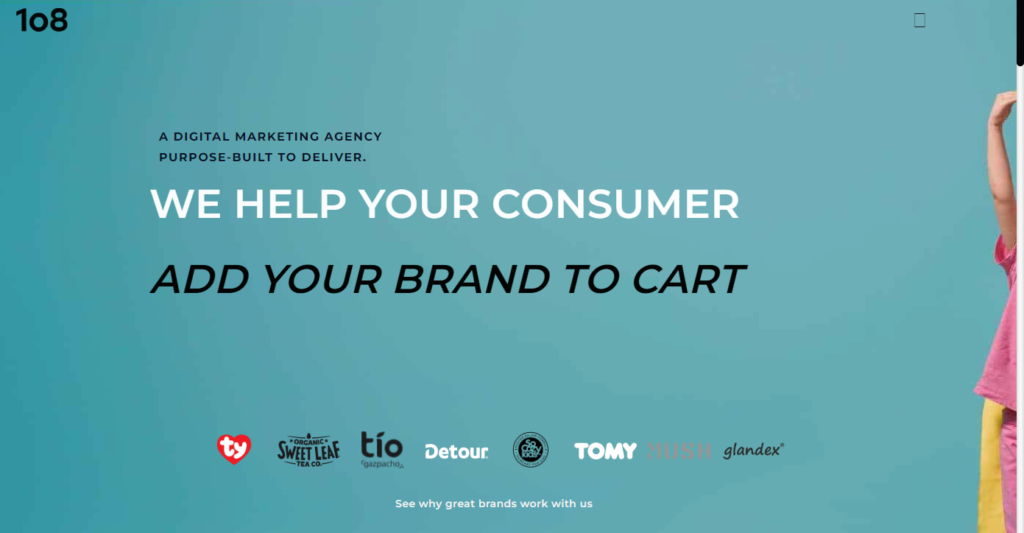 1o8 is a growth-focused marketing agency that nurtures business and improves sales. They are true masters in Amazon marketing and eCommerce strategy. The main principle behind all kinds of services by 1o8 is established on marketing intelligence. 1o8 keeps the brand's persona by spreading the quality of products or services, which leads to sales conversion. The agency maximizes sales with increased eCommerce activity. The experts make sales objectives recommending easy planning and execution to achieve the overall goal. The services offered by 1o8 are eCommerce development, eCommerce marketing, Shopify, Amazon marketing, etc.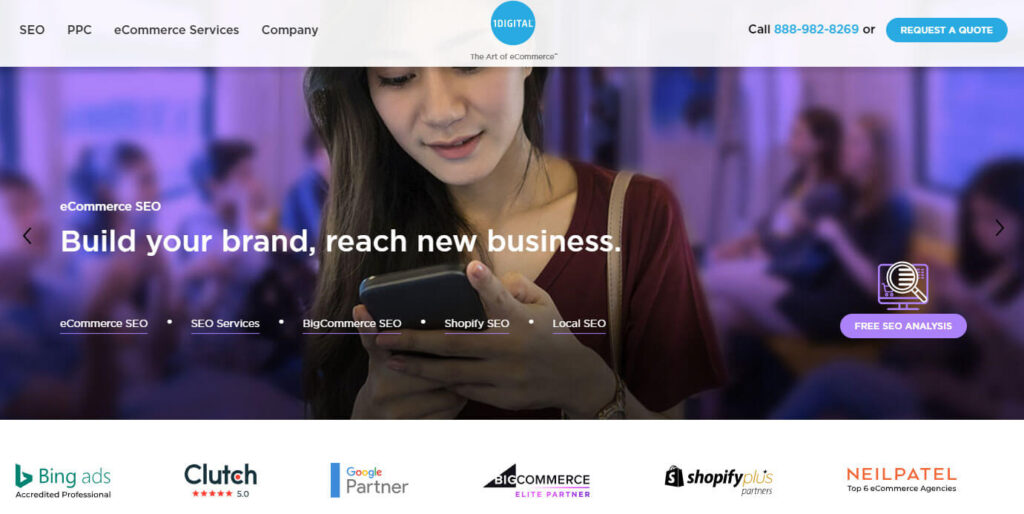 1Digital has a decade of expertise in eCommerce platforms like Shopify, BigCommerce, and Magento. 1Digital is an exclusive agency for Multichannel eCommerce marketing and optimization. The professional experts focus on design, development, and SEO for eCommerce solutions to meet business goals. The eCommerce website design would be integrated with the brand, ensuring customer impact. The website offers mobile responsiveness, is bug-free, and is feature-loaded. The SEO analyst builds high-octane traffic-generating sites. You can say that their backbone is the multi-skilled, impeccable experts with excellent problem-solving skills. The business strategies ensure seamless business with high revenue generation.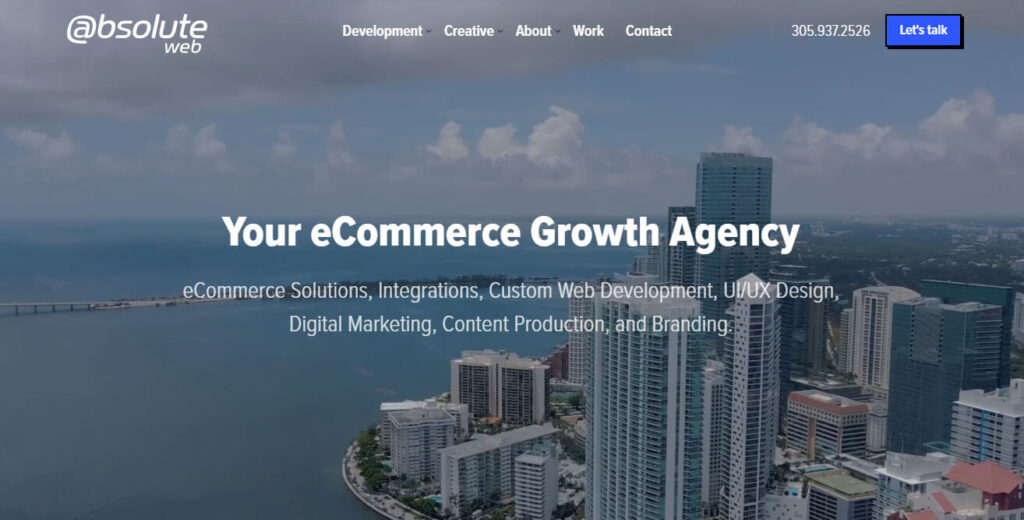 Absolute Web is a full-service agency having 22 years of foothold in the IT industry. The Absolute Web agency has professional experts with skills in eCommerce, design, and marketing. Business clients across the globe are happy with the strongly abled strategists, managers, developers, and designers. They have specialization in eCommerce solutions platforms like Magento, Shopify, WooCommerce, BigCommerce, and custom web development. The solutions provided by Absolute Web are positively performing with high conversions and good business. Absolute Web has partnered with leading digital marketing platforms to ensure client satisfaction and provide advanced eCommerce features.
NoGood marketing agency develops holistic solutions for business clients. As a globally acknowledged agency partnered with recognized brands, NoGood makes a constant effort to maximize the revenue generated for its clients. NoGood is an experienced marketing agency that does not compromise on the technological tools needed for the effective scaling of the business. With various channels like SEO, paid ads, and email, the NoGood agency accelerates the client's growth by collaborating with the marketing team. The strategists play an equal role in driving high-volume purchases and generating revenue with the brands. They convert the customers with the lowest marketing cost by analyzing and strategizing the marketing channel.
Sweans Technologies is a white-label digital marketing agency with 15 years of experience. Sweans has professional strategists, developers, managers, and digital experts delivering the service with creativity and passion. Sweans has partnered with Google and is recognized as a trusted agency. Based on the uniqueness of the client's brand, the professionals are fully committed to satisfying the expectations and needs. Web services experts accomplish brand strength with the help of a positive user experience. Sweans promotes attractive designs to enhance the brand presence progressing the brand name and value even more. The SEO experts boost website traffic by increasing digital footprints, thereby converting the browsers into customers.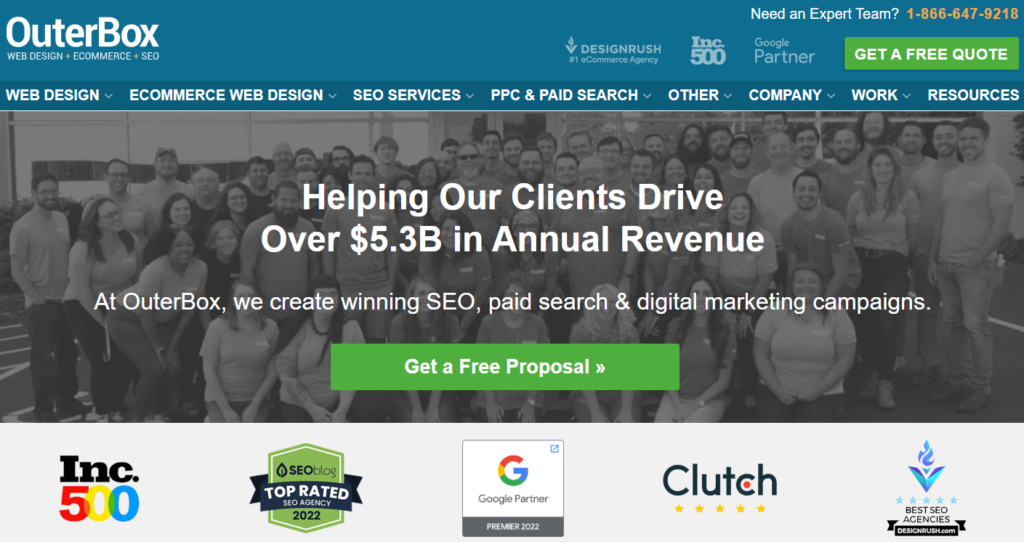 OuterBox is a full-service digital marketing agency with more than 500 clients and 90 team members. The in-house staff is passionate about developing the eCommerce website and improving the leads and sales. They have the professional skills to help the brand grow with the help of visually appealing websites. The experts introduce state-of-the-art user experience design and SEO standards, bringing website traffic and ultimately converting customers. The OuterBox is an all-in-one solution for online marketing. This agency would strongly build the brand into a well-recognized and reputable entity. OuterBox has partnered with the leading website platforms like Shopify, Magento, BigCommerce, and WooCommerce.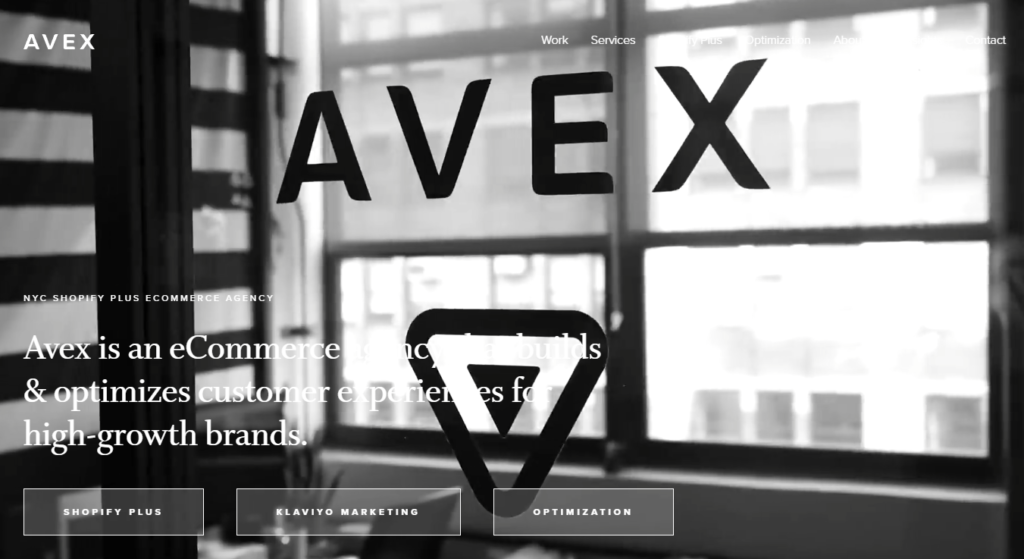 Avex is a New York City-based eCommerce marketing agency that designs and builds for customer satisfaction with the brand theme in mind. Avex is laser-focused on the designs and optimization of fashion and lifestyle brands. The active team members develop unique eCommerce websites and promote the brand via marketing campaigns. The deployment of marketing strategies is well planned and executed, optimizing brand growth. Avex ensures accurate and measurable results with the help of customer experience. They use the best expertise to achieve the mission and vision of the brand. The absolute client responses about this eCommerce marketing agency are creating a buzz on the internet.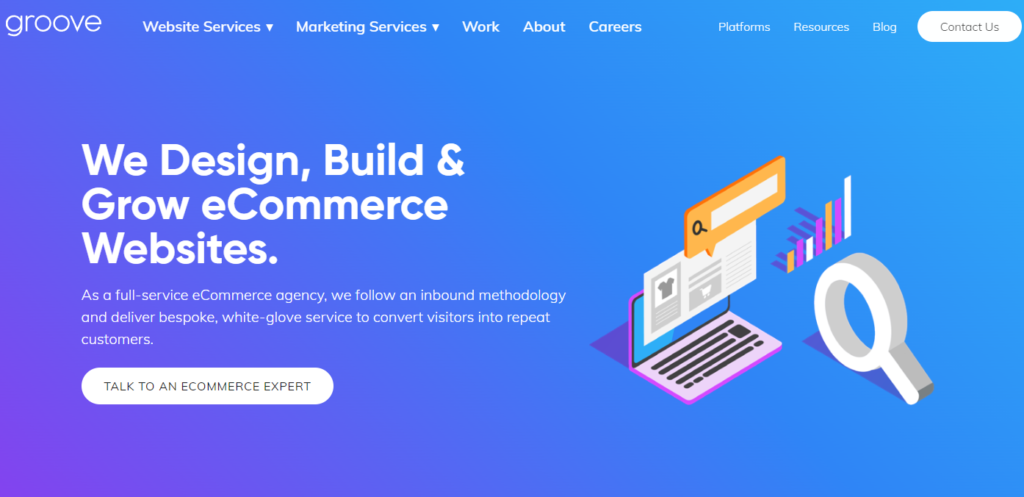 Groove is a full-service eCommerce agency with state-of-the-art eCommerce marketing practices. Groove develops eCommerce websites and gives insights to clients on strategizing an effective marketing plan. The agency was founded 13 years ago and has built more than 100 websites to increase revenue online. The agency's backbone is creative designers, data-driven strategists, and tech experts. As per the clients, Groove delivers work which is relevant to the business and exceeds their expectations. Groove is recognized as a Google Partner and has earned awards from Inc. 5000. Groove partners with clients to provide strategic advice to generate ideas and deliver results.
Inflow is one of the best eCommerce agencies recognized by Google, McAfee security, and Moz. The professionals are strategy-focused, helping brand growth, awareness and business. Inflow is one of the best eCommerce specialists due to its centre-minded strategies in eCommerce. The experts are focused on SEO, paid search advertising, and conversion rate optimization of eCommerce businesses. They boost the performance of digital ads with cost-effective strategies to scale your online business to get into higher dimensions. With about 14 years of experience in eCommerce marketing, you call Inflow an accomplished agency around the globe.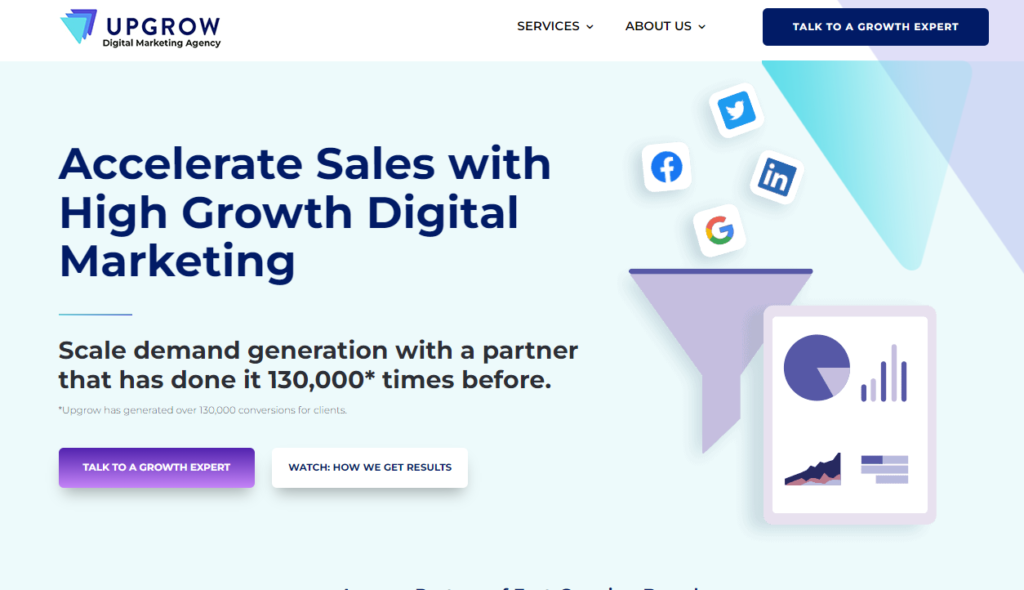 Upgrow is an eCommerce marketing agency focussing on building strategies to reach target customers. Their experts are efficient in driving the results in a precise manner. The clients are also happy with the exponential growth in online traffic, which helps them stay ahead of their competitors. The experts also provide full-scale eCommerce services, from designing, customizing, and optimizing to promoting a brand with a strategic marketing plan. They use hyper-targeted marketing techniques to generate visitors to buy products or services for scalable performance marketing. With an overall experience of 5 years in full-service digital marketing, Upgrow is driven by ROI with the help of growth strategists reaching the target goals.
My Final Take
With the advancement of online business and the emergence of several eCommerce websites, it is inevitable to have tight competition among eCommerce giants like Amazon, JD.com, Alibaba, and Suning.com. Hence it would be tiresome and hectic for you to stand out from the existing competitors. It is a convenient and recommended move to collaborate with an eCommerce marketing agency. I have included a list of the top 12 eCommerce marketing agencies that would help achieve your business goals in 2023. You can conduct a comparative study of the services offered by these agencies and choose the correct one. Finally, connect with the shortlisted agency and discuss your requirements.
FAQs
Q1) How can eCommerce marketing agencies help businesses grow their online presence?
eCommerce marketing agencies specialise in developing and implementing effective strategies to enhance your business's online presence. They leverage several digital marketing techniques, such as search engine optimisation (SEO), pay-per-click (PPC) advertising, social media marketing, email marketing, and content marketing to drive targeted traffic and increase conversions.
Q2) What factors should businesses consider when selecting an eCommerce marketing agency?
When choosing an eCommerce marketing agency, businesses should consider factors such as the agency's experience and expertise in the eCommerce industry, their track record of successful campaigns, client testimonials, the range of services they offer, their approach to data analysis and reporting, and their ability to align with the business's specific goals and target audience.
Q3) How can businesses measure the success of their eCommerce marketing campaigns with the help of an agency?
eCommerce marketing agencies employ various metrics to measure the success of marketing campaigns. Businesses can track key performance indicators (KPIs) such as website traffic, conversion rates, average order value, return on ad spend (ROAS), customer acquisition cost (CAC), and customer lifetime value (CLTV). These metrics provide valuable insights into the effectiveness of the campaigns and help businesses evaluate the return on investment (ROI) generated by the agency's efforts.
Q4) How do I choose the right eCommerce marketing agency for my business?
When selecting an eCommerce marketing agency for your business, consider factors such as their expertise in your industry, their track record of success, the range of services they offer, their pricing structure, and their ability to align with your business goals. Additionally, read reviews, ask for case studies, and request initial consultations to determine which agency best suits your needs.
Q5) Why hire an eCommerce marketing agency based in the UK?
In the ever-evolving marketing landscape, hiring an eCommerce marketing agency is quintessential. A well-established eCommerce marketing agency can help you reach new heights in today's volatile market. However, ensure your niche aligns with the expertise of the marketing agency you select.