How to select the perfect WordPress Theme for your website?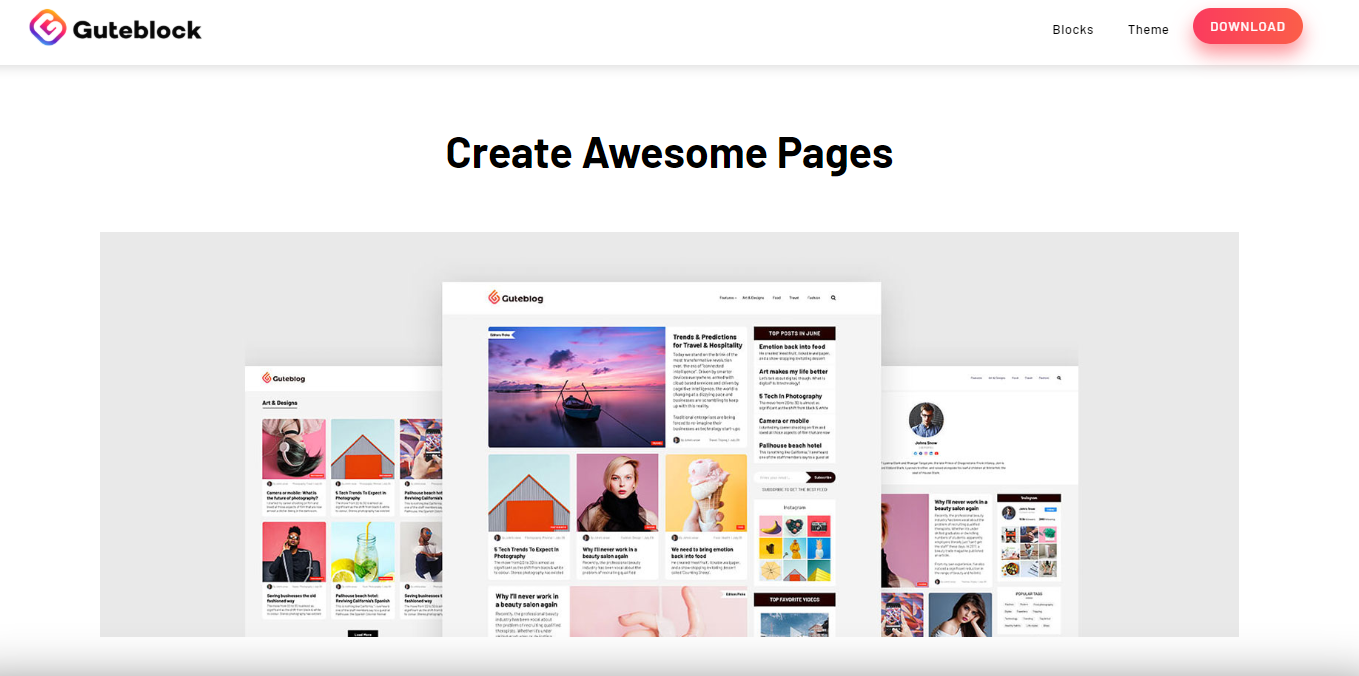 An overwhelming plethora of thousands of WordPress themes are available these days and deciding the best among all these themes can be a real daunting task. Here are some of the do's and don'ts to be taken care of while choosing a WordPress Theme.
Do's
List all the features you're looking for in your theme. The WordPress feature filter will help you to customize your theme search based on the features you want.
The WordPress Theme you choose should be responsive, mobile-friendly, and compatible with various devices.
Going for a paid WordPress theme is highly recommended as they are regularly updated, have more features, are customizable and supported.
Before choosing a certain WordPress theme go through the online reviews to get firsthand information related to the theme
Do choose a WordPress Theme which is SEO friendly
Select a WordPress Theme that works on different browsers including Google Chrome and Mozilla.
Test a potential WordPress Theme thoroughly before putting it to actual use.
Don'ts
Ensure you do not choose a bloated theme as they have lots of features and tend to distract users and run slow.
Do not forget to consider the color of your theme as visual appearance plays a big role when it comes to websites.
Don't choose a theme with hard-to-read fonts that are not simple or easily readable.
Don't choose a theme that does not support plugins like Yoast and others.
If you are looking to stand out from the rest of your competitors don't choose a theme without conducting research.
There are two categories of WordPress Themes: Free and Premium. There are numerous free and premium themes available. To choose the best one which suits your website needs you have to arm yourself with the major pros and cons of Free and Premium WordPress themes.
Premium WordPress Themes
Premium WordPress themes are available for purchase from numerous third-party WordPress theme shops and marketplaces. They tend to seduce us with their rich features and sleek appearances. Paid themes offer more customization and freedom helping to separate your page from the others.
Premium WordPress Themes- Pros of use
Helps you stand out among others
Advanced and modern features
Highly user supportive and regularly updated
You can remove the credit links
Enhances the resale value of your online website
Premium WordPress Themes- Cons of use
Users need better knowledge about the theme, the pro theme is somehow complex for operation
Due to too many features, the load time is high
Pro theme does not have a strict review process
Content may lose after the theme switch
Sometimes all premium theme doesn't support for all plugins. Selected plugins are developed for an individual theme
Free WordPress Themes
Free themes include the free WordPress themes that are listed in the official WordPress.org Themes directory. These themes are forever tempting the bargaining hunters inside all the buyers. They are produced by independent developers.
We will also discuss why it is a smart move to choose Premium WordPress themes over the free themes.
Free WordPress Themes: Pros of Use
The word FREE is amazing and is a sigh of relief for new website owners. This word is ideal for those who are constantly expecting a change now and then.
These themes tend to have a minimalist design and they do not have lots of widgets and features.
Free themes are built keeping beginners in mind and are easy to use. These themes can be
The best for a beginner to use it for their testing process.
Free themes are usually compatible with most of the WordPress plugins.
Free WordPress Themes: Cons
Limited features and no extra functionality which is essential for larger and professional websites.
They are not unique when compared with the premium themes.
Anyone can download these free themes as there are no barriers to payments and lacks different customization options.
Free themes offer no support for any issue. 
There are a number of contributors to free themes and WordPress cannot track who is the theme author or the developer of the theme is.
You will have to rely more on third party help which is not assured every time you need.   
Free themes might be poorly coded which could make the website vulnerable and give rise to security threats.
WordPress Themes- recommended
Guteblog
Guteblog Pro is the premium version of the blog and magazine WordPress theme you'll ever need.  This theme offers you 9 awesome Layouts for Blogs and Magazines. You can create stunning pages and blogs with powerful and flexible blocks that are quite easy to edit. The intuitive and user-friendly custom-widgets will lift your magazine or blog site to a whole new level. Guteblog is fully compatible with the Gutenberg block editor for a smooth dynamic editing experience and easy content creation.
The News-Times: WordPress News Theme
The News-Times theme is a standard Gutenberg block-based WordPress theme built exclusively for creating news sites. This theme is perfect for blogging and excellent for online news, newspaper, and magazine websites. It is quite attractive and colorful with eye-catching layouts to choose from. The topography is elegant and besides, the theme is also responsive and pixel-perfect.
Loaded with tons of impressive features, this theme will help you to showcase your stories in a unique style. It enables us to share a large amount of in a visually appealing manner with the gorgeous galleries easily.
Spices – A Creative WordPress Theme for Food and Recipes
Spices are an entirely delightful WordPress Theme crafted carefully to suit the needs for all food-related websites. It is apt for a food lover's websites, food providers and supplier's websites or a website related to the art and craft of food. It offers eye-catching, ready-made inner page designs that are ready to import in a mere click. The ''Recipe Schema' is a remarkable feature that enables to make your recipes stand out and bring more traffic to your website. The theme offers a responsive layout that adapts to all screens with pixel-perfect resolution. It is translation ready and the RTL language support enables translation into Arabic, Hebrew, Urdu, etc.
Hollywood Theme
Hollywood Theme is a perfect WordPress Movie theme for running a video-centric website or a blog. This theme is specifically designed to support the video blogging, movie websites and related niches. This theme is Gutenberg ready and is built using the latest HTML and CSS code. It is also compatible with active translation and supports RTL languages to ensure the content is available for the global audience. The user interface is contemporary and includes design elements which makes the visual really interesting. The layout is responsive and the whole package is lightweight.
Wrap Up
Hopefully, this article has given you some ideas to help narrow down your selection process.