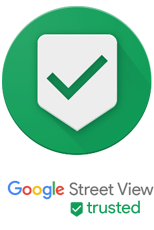 DEMONSTRATE YOUR
BUSINESS WITH A GOOGLE STREET VIEW
AN EYE CATCHING ADVERTISEMENT WHICH IS A KEY TO DRIVE WEB TRAFFIC
Sweans is a Google trusted agency which meets the standards of professionalism and quality expected by Google. We are certified by Google because of our photography work, and technical expertise. We are trained, tested, and certified by Google to bring "See Inside" tours to businesses. View our certifications on Google's Directory of Trusted Agencies. As a Google trusted agency we are highly trained to take high quality photos which once uploaded to Google's processing pipelines, will be transformed into 360-degree panoramic imagery and a walk-through of your business.
Clients who have motivated us in stepping forward




























VIRTUAL TOUR AND ITS IMPORTANCE
Virtual tour allows your customer to "virtually" visit your business. It aims at enhancing your business and its web profile on Google's database, leading local searchers to take a tour and also add this tour to your Google's Map page. With millions of searches happening regularly your business will have a better chance to be found on web. There are so many businesses although offering best services and products lacking an online presence. Google view gives them a chance to demonstrate their store's beauty and enhance their potential to gain more visibility online.

Contact Us
Just a call and will reach your doorstep to provide you a quote.
CALL NOW

Line Up Your Photo shoot
Our certified representative will line up your
photo shoot on the day convenient to you.

Enhance Your Business on Web
Your street view published to your Google+ account and Google Place Pages, will showcase your business to the world.
We provide Google 360 Shoots at all the states in India. Call our Google Shoot Coordinator to schedule the shoot anywhere in Kerala, Chennai, Banglore, Delhi NCR, Noida, and more to come.