It was a big day for the tech giant Google as it embarked a revamp to its mobile phone strategy. It unveiled its first own brand phone with unlimited photo storage, 12 megapixel cameras, pitting it directly against Apple. Two own brand smartphones, the Pixel and Pixel XL, has been launched by Google on 4th Oct, 2016.The first smartphones to carry Google's name without associating with any other manufacturer.
Google even ventured to reference Apple in front of audience, demonstrating a "storage full" message from an iPhone, something it said the Pixel would stay away from with boundless full resolution backups of photographs and videos utilizing Google Photos' cloud storage.
This Google Pixel will be available with the latest processor the Snapdragon 821 in two different sizes with either a 5in or a 5.5in screen, from industry leader Qualcomm, aluminum bodies and the next version of Android 7.1 Nougat. It also has 12 megapixel cameras with large 1.55 micrometer pixels for improved low light performance on the back, which were awarded a rating of 89 by camera analysts DxOMark, which has made it the highly ranked smartphone camera, thrashing both Samsung Galaxy S7 Edge with 88 and Apple's iPhone 7 with 87.
A revamped artificially intelligent personal assistant which aims to be the Google people need wherever and whenever they want either on their smartphones or in their home through a voice enabled speaker. It will act as a replacement for Google Now and Google Voice Search which were previously available to other Android Smartphones with a new integrated and smart assistant. When at home it can speak to you, give answer to your questions, can help you set reminders and activate functions and pull information through voice or text.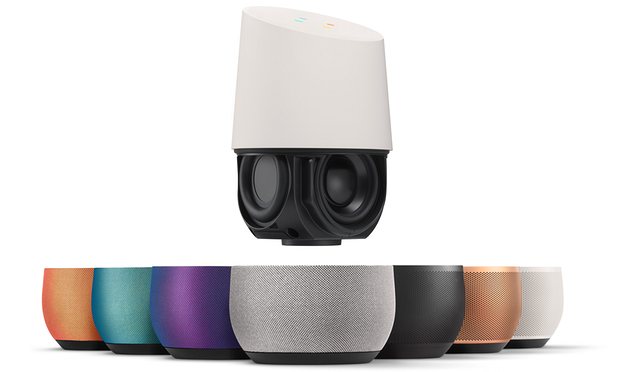 Home is a little speaker furnished with a progression of far-field amplifiers equipped for reacting to voice orders, controlling other smart home gadgets, setting clocks, playing music and offering access to Google's voice look. However, Assistant goes beyond basic voice recognition, and as on the Pixel cell phones, can pull individual data, plans, the climate and other everyday exercises. It is outlined as a computerized reasoning in-home aide.
This can be the next wave of computing for the next 10 years getting better and better according to the increasing use by the audience. The Unique selling point of Google Pixel is the Google Assistant in the competitive markets where Samsung and Apple are the huge dominants although were never been able to crack such kind of intelligent and useful assistant ever.
The Pixel and Pixel XL will also be the first smartphones compatible with the Google's new virtual reality headset called Daydream View, and a controller.
Display : 5.00-inch
Processor: 1.6GHz
Front Camera: 8-megapixel
Resolution: 1080×1920 pixels
RAM:4GB
OS: Android 7.1
Storage: 32GB
Rear Camera: 12.3-megapixel
Battery capacity: 2770mAh