Smartphones are always very precious belonging to an individual these days. Calls, connections, banking, purchasing, reading, writing and much more. Everything with a single smartphone. What if that smartphone is an Apple iPhone 12? It will be at the top in the list of your valuable possessions. Isn't it? Markets are all set to welcome the new Apple iPhone 12, the first 5G iPhone from Apple. Are you ready to buy this smartphone? If yes, you also have to get prepared to protect your phone from scratches and breakages from accidental drops.
A right quality screen guard will be the best choice to protect and to add a classy look to your valuable Apple iPhone 12. You have different screen protector options available to choose from, but getting the best and the right one for your smartphone could be tough. If you are wondering about how to choose the right screen protector for your Apple iPhone 12, consider some of the essential factors discussed below.
Three major types of material: PET, TPU and Glass
The most important feature of any good tempered glass screen protector is its anti-scratch property and durability. The product you choose should withstand blades, keys, scissors etc. Manufacturers need to use the right quality materials to improve the durability and performance. Screen protectors are made of either Polyethylene terephthalate (PET) or thermoplastic polyurethane (TPU), or of laminated tempered glass. The significant difference between PET and TPU is that TPU is soft, but PET is stiff.
Multi-layered tempered glass screen protectors contain different layers of materials including Oleophobic nano-coating, anti-shatter film and a porous silicone coating. These layers help prevent oil smudge and excessive fingerprints across the screen and also enhances the usability experience of your smartphones.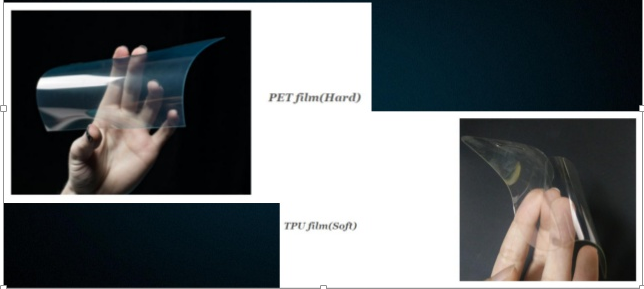 Anti-Glare functionality
Screen protectors with anti-glare functionality will help reduce glare for your screens and reduces fingerprints left on your mobile screens. Keep your Apple iPhone 12 clean and brand new always looking with screen protectors having an anti-scratch coating.
Crystal clear clarity
A screen protector should never interfere with your phone's view quality. Screen protectors with plastic material lose their clarity over time. That's why tempered glass screen protectors are recommended as they are sleek and provide maximum image clarity. An ideal tempered glass screen protector needs to have at least 99% transparency which gives a high definition viewing experience.
Full & Partial coverage
Another area a user should pay attention when he plans to buy a screen protector. Full coverage refers to the edge to edge protection providing image clarity and incredible touch sensitivity which needs a curved tempered glass. In the case of the partial coverage screen protector, it mainly covers the display pixel area.
9H – Hardness
The tempered glass screen protector with 9 H hardness protects the screen from scratches and damages. 9H refers to the Moh scale of mineral hardness ranging from 1 to 10. Diamond has a hardness rating of 10 and glass comes around 5. Scratch-proof against everyday objects such as keys, coins, knives, and even excellent protection against low-level drops.
An extra layer of protection
Screen privacy is a significant concern and dangerous as you run the risk of visual hacking while using smartphones. The tempered glass screen protector's available in the market act as an extra layer of protection for your phones. They are made with unique privacy filters which allows light to pass through certain angles. Only the user who views the phone straight can see the backend screen. This is the best way to make your screen information secure.
Coverage and size
Screen protectors are different in terms of size and coverage. To protect your smartphone's display, you need a right-sized protector. Choosing the accurate size of the screen protector is also as important as choosing the right material to protect your Apple iPhone 12 from scratches. An ideal screen protector does not leave any space around the edges for damage.
Price
Price is the foremost factor we consider while buying any of the required accessories. Tempered glass screen protectors can go for upwards in terms of price. You do not need to spend more with the screen protectors by Swiss Armour. It is enriched with all-round features required to protect your Apple iPhone 12.
The best PerfectAlign™ screen protector for Apple iPhone 12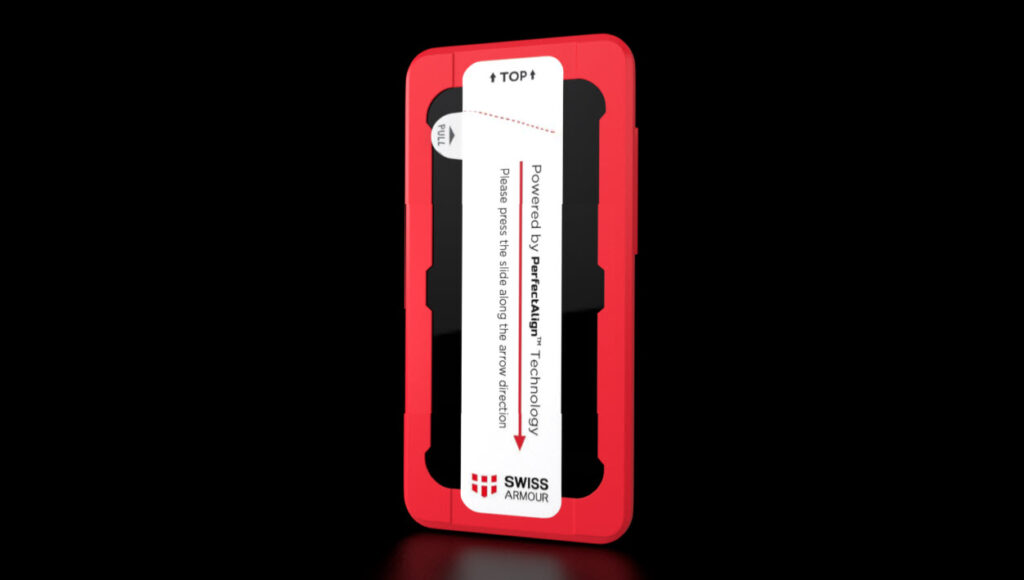 Are you looking for the best screen protector brands for iPhone 12? Different companies offer tempered glass screen protectors, and you might be confused on which one to choose. We have tried to make things easier for you by choosing Swiss Armour's Premium Tempered Glass Screen Protector. The unique PerfectAlign™ technology ensures easy installation and perfect alignment to the screen. 
When it comes to quality and hassle-free experience, Swiss Armour's premium tempered glass screen protector is the best buy for your Apple iPhone 12. The best solution in terms of High-quality materials, oleophobic coating, anti-glare screen, clarity and all other features explained above. Swiss Armour screen protector is a Premium Tempered Glass Screen Protector Tailor-Made for Apple iPhone 12, Apple iPhone 12 Plus, Apple iPhone 12 Pro, Apple iPhone 12 pro-Max.
To understand more about the product, watch out this video which is a perfect demonstration of the PerfectAlign™ technology used by Swiss Armour, making it stand out in the market.