Are you in a mood to improve your website? If yes here are some of my favorite tools that will help your website meet your marketing goals. Owning and running a website is complicated and apart from only determining what type of website is yours, you have to take an overview of the website statistics and then decide on the tactics to be used for spicing up the traffic of your site. However few tools and your hard work will definitely wipe out this complexity.
Fortunately for you, it's not really complex, but it takes some hard work and the right tools. After that, you can try out different tools to make your work process more effective and productive.
SE Ranking
SE ranking offers an SEO platform which is designed to carry out different functions including website audit link analysis, keyword research and analysis. This tool also helps in tracking the daily changes in SERP rankings. On page SEO issues can be rechecked with this tool.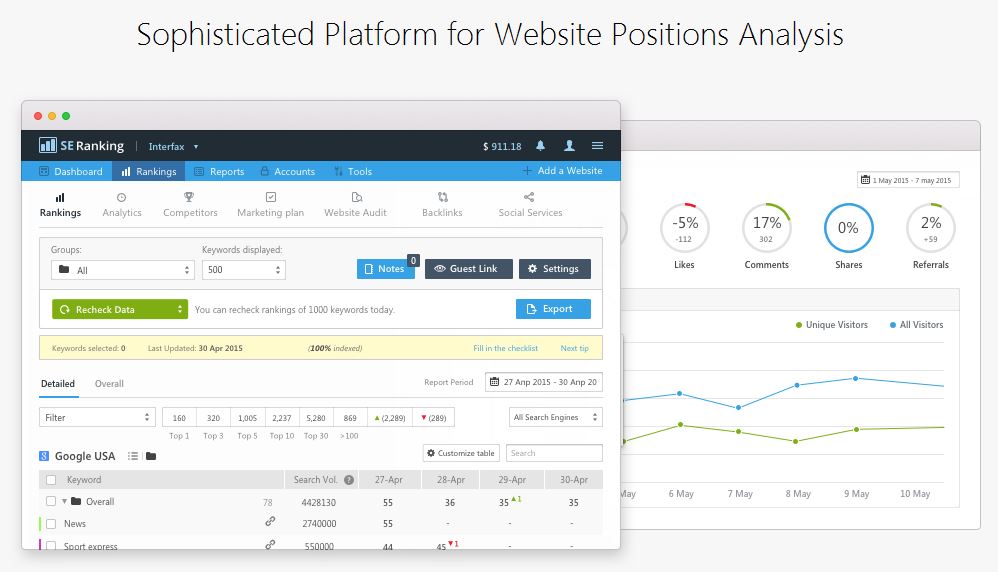 Piktochart
An easy way to produce beautiful, high quality graphics is to use Piktochart, infographic creator. With the help of this tool even the non-designers can create some basic designs. If you lack the budget and time to create a great infographics Piktochart can be the best option to put something awesome together to go viral. You have icons to fit any purpose and ready-made text frames which helps you to save time. The general version of this tool is free but has less number of features. Pro version will help you to unlock all the features. Hence I suggest this tool as it's easy to navigate and use.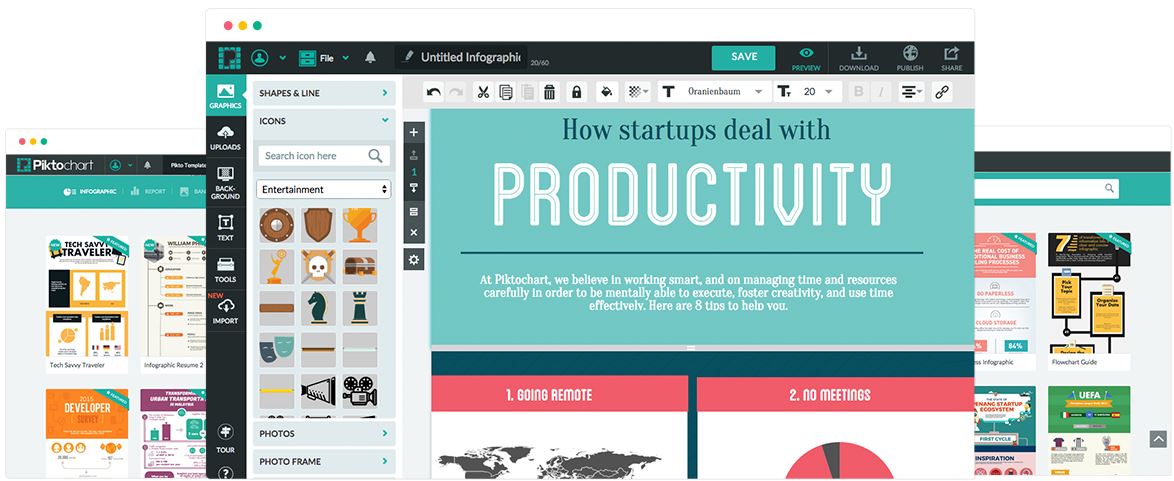 Google Analytics
It's one of the most powerful tool which can improve the performance across the sites apps and offline marketing. You can turn the customer insights into action through this tools. Analyzing the traffic showing the demographic information and letting the owner to know who the visitors of the site are. You can get the location of your visitors and the time spent by them on your website easily. This tool provides a clean and accurate results and also helps with A/B testing and AdWords integration to improve your user experience.
Mention
Mention is a social media monitoring tool having a user friendly interface which is easy to use and is helpful in tracking upto 500 mentions every month for your brand. The ProPlan allows you to track more than 500 mentions and it starts at an affordable price of $29. Monitoring keywords on, news sites, blogs, RSS feeds, forums, and more is possible with this tool. With this tool we can also find the most influential people talking about your brand. There is an option to retweet, share and like the mentions on social Medias like Facebook and also send them through email. Delivery of alerts in a very quick manner is the vital factor which makes this tool more useful.
Work Examiner
An effective way to monitor employee's daily duties and to know how they are distributing their work hours. This tool helps to increase the productivity by showing you who is a hard worker and who are lazy. Handling all the data is possible with the enhanced computer surveillance. Enhanced computer surveillance functionality helps to handle all the data copied to the removable media or sent via email. In depth view of what is your employee doing on the web is provided by Work Examiner.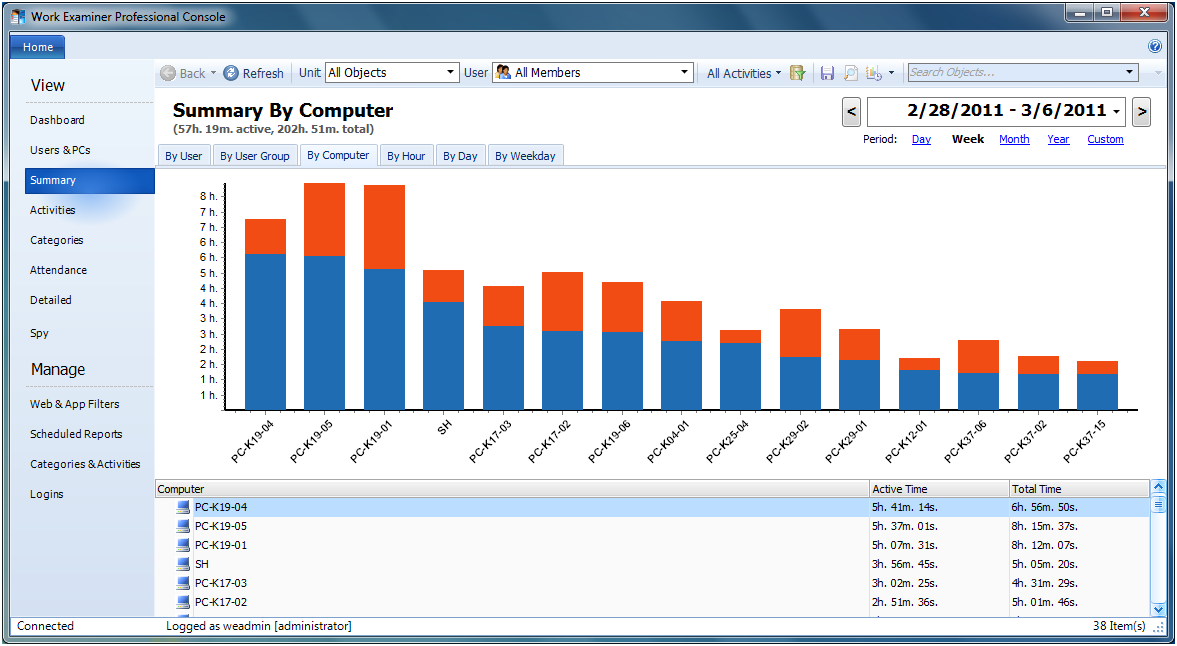 Ahrefs
One of the link building tool which helps to provide options for the webmasters to analyze a link profile. The metrics provided by this tool are pretty accurate. Along with this suite you can also get Backlinks Report, Batch Analysis, Domain Comparison Keyword Analysis, Site Explorer, and Competition Analysis tools. Its fast and graphical performance makes it pretty easy to understand, even for SEO newbies.
Conclusion
There are number of SEO tools which can be listed for internet users and the web masters who already own the websites or are in the process of creating a new one. Waiting to hear more from my viewers.