5 INFLUENTIAL MEMBERSHIP PLUGINS TO CREATE A MEMBERSHIP SITE EASILY.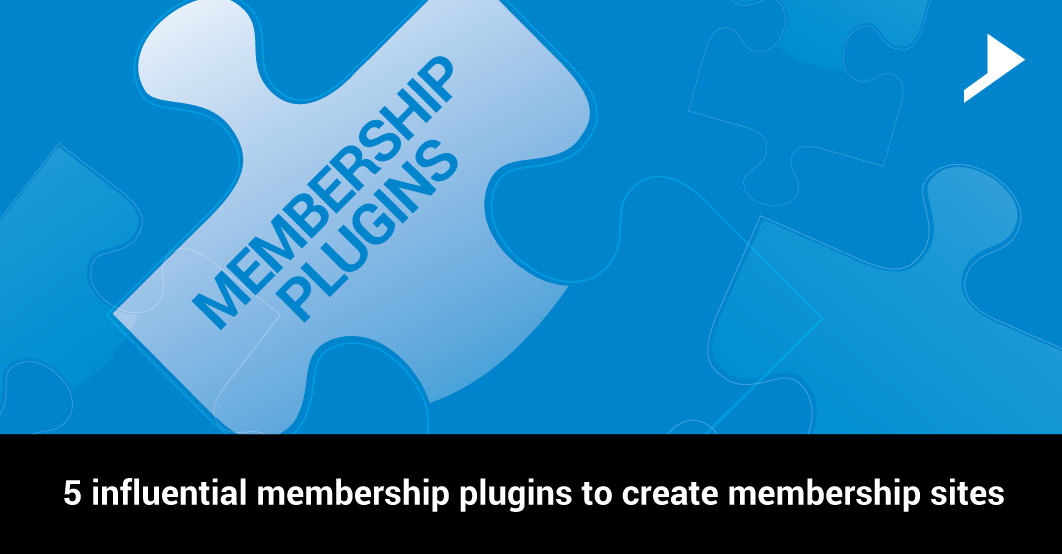 Are you desirous of running your own membership site? Here's a best way to carry out this idea. Guess what, it's very simple with the latest WordPress membership plugins.In this post I will give you a brief  idea of some of the available membership plugins in the market and a rundown of all their features.
1. S2 MEMBER
S2 Member is a plugin which has a great feature set and a bunch of different customizable options – you can change things like email templates, login welcome page, high level security and the ability to choose exactly what content you're protecting along with protecting your file downloads.With the s2Member Pro add-on (an optional paid upgrade), you can add support for unlimited Membership Levels, Stripe™ (w/ Pro Forms to facilitate on-site credit card processing), PayPal® Website Payments Pro (also with Pro Forms), Authorize.Net® (also with Pro Forms), Google® Checkout, Click Bank®, advanced User Import/Export tools, the ability to use Coupon Codes, and many other enhancements.
Features:
WordPress multisite support.
Compatible with iDevAffiliate, Shareasale and other affiliate management applications.
Compatible with BuddyPress and bbPress.
PayPal support.
2.PIE REGISTER:
With Pie-Register you can use your logo and color scheme to brand your registration pages to your liking. Use this plugin to quickly add custom user registration to your WordPress based blog or site.Pie-Register has great features which you can't find in any other free plugin.
Features:
New and Improved User Interface
Invitation Codes
Spam Protection
Email/Admin Verification
3.WP MEMBER:
WP-Members is a WordPress membership plugin. It is perfect for newsletters, premium content sites, and more!It works with no modifications to your theme, but is scalable for users who want to customize the look and feel, or want to restrict only some content. It is an advantageous tool for the sites which offer premium content to subscribers, and is adaptable to a variety of applications.
Features:
Display a sidebar login widget.
Protect access to posts and/or pages.
Add custom fields to the registration widget and profiles.
Short codes support enables you to create special pages like user profiles, registration pages and login pages.
4. OPTIMIZE MEMBER :
Optimize Press 2.0 is a plugin designed for creating high converting sales pages, landing pages, webinar pages, membership sites and more.
Features :
Powerful IP address restrictions.
Download restrictions.
Your own coupon codes.
Completely customize your membership levels.
5.WISHLIST MEMBER:

WishList Member is customer center packed with resources and tips to help you in addition to the regular support guide for the plugin. You just unzip and upload the plugin, and within minutes you'll have your own membership site up and running  complete with protected, members-only content, integrated payments, member management, and much more!
Features:
Unlimited membership levels.
Paid, trial or free membership levels.
Drip fed content.
Subscription length control.
I hope that this goes some way in explaining how do plugins help you out. As always we strive to provide value in the work we do and I look forward to your feedback.