Increasingly more site administrators and owners are deploying WordPress platform for their websites, which has increased the need for WordPress themes. All said and done, we would want our site to be outstanding and not mimic every other site out there. Isn't it?
1. Garfunkel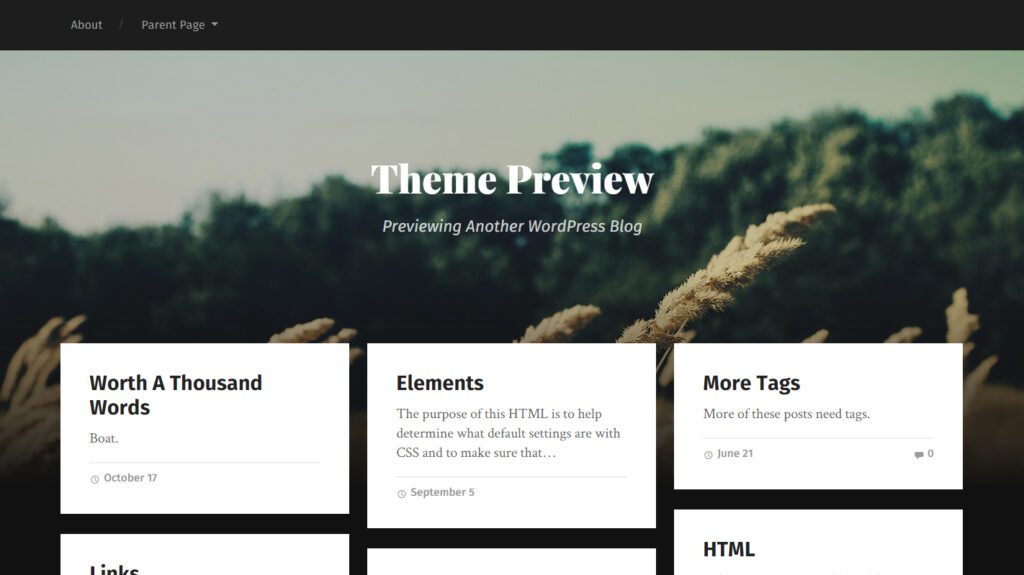 If you are looking at a stylish and interactive theme, Garfunkel should be your pick. It comes with masonry layout and features, though the best aspects are it supporting hi-resolution or retina display and infinite scrolling. It comes with full-screen background image, yet the design is trendy. If you are planning for a website that's blog-styled, or serve magazine, this would work better due to masonry layout.
2. Alizee
Alizee is grid-based theme that comes with masonry layout. Aesthetically, Alizee looks more formal and professional than Garfunkel. It looks cleaner and is user-friendlier, so scanning each title is easier. Its main features are parallax effect header, sidebar that can be toggled, social menu and the option to pick your favorite from Google Webfonts.
3. Fictive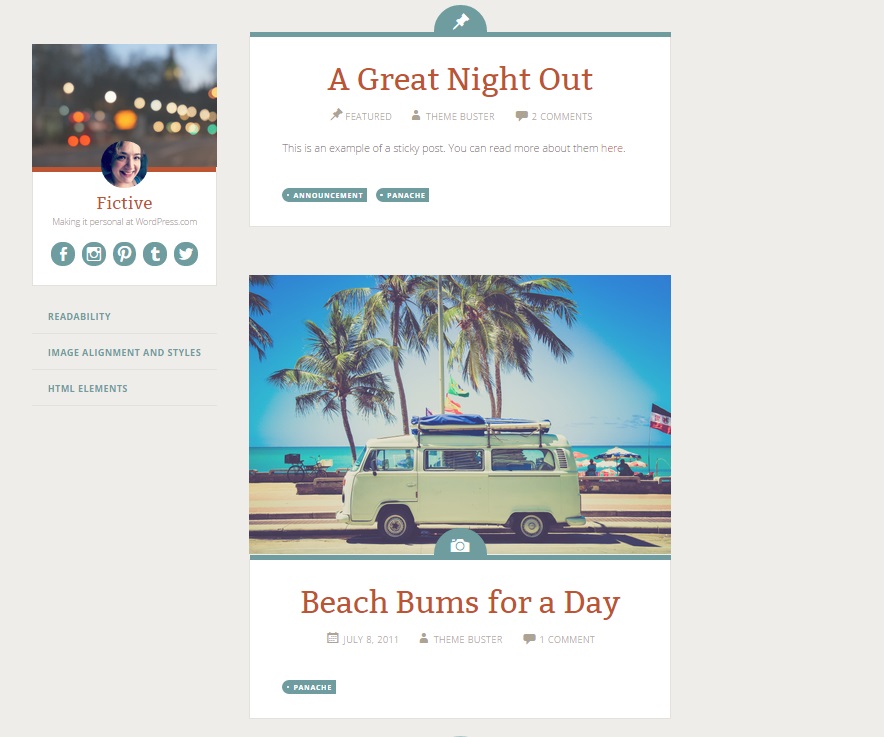 Created by WordPress creators, Automattic, it was originally aimed at personal bloggers. However, it is suitable for magazines and bigger blogs too.
As the name suggests, the design looks colorful and stylish. The page titles are in a stunning serif font named "Bitter."
4. Influence
A responsive theme loaded with features, Influence also comes with a page builder. The best feature about this theme is large slider for the homepage, which also supports videos in the background.  If you are looking at a theme for your portfolio site, this is it!
5. Match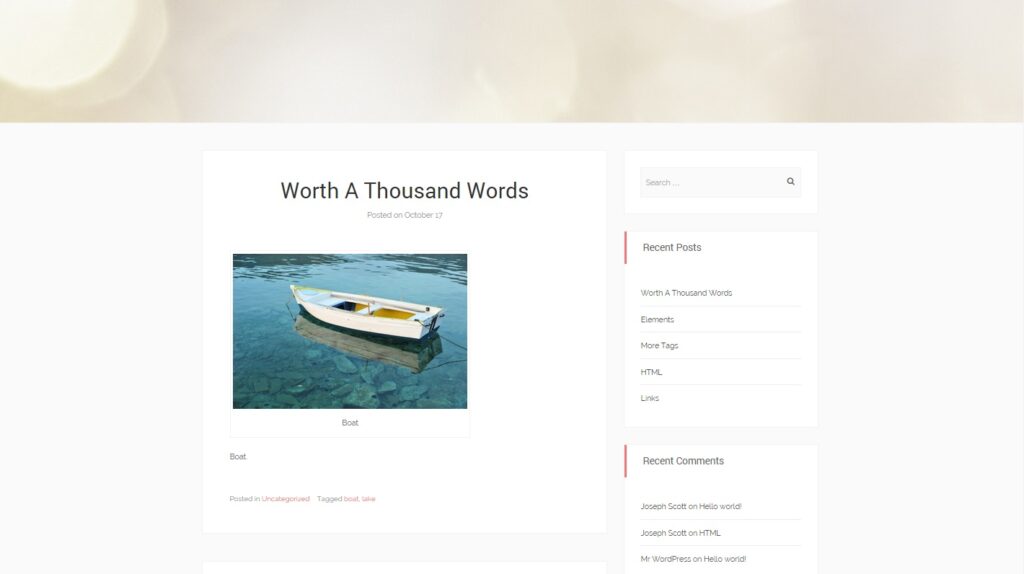 The list of 10 best themes would be incomplete without adding this simple and clean theme! Match is elegant and is suitable for different purposes like photography, blogging, weddings, etc.
While many think simple means bland, this is not one of those themes! This theme puts focus on content and photography, so the site is just a platform for putting forth this to readers.
6. Inkzine
Are you looking for a way to turn your site like that of CNN-style articles' grid? Inkzine should be your pick for blogs with different categories, which you intend to update frequently.
Inkzine is the ideal theme for magazine blog that you are planning to roll out.
 7. Zerif Lite
Are you checking for a single page theme? Zerif Lite is a free variant of Zerif Pro theme, which is interactive, clean and supports retina display and yet, is a one-page theme.  If you think free version isn't enough, you can always upgrade to the Pro version for $37.
8. Corpbiz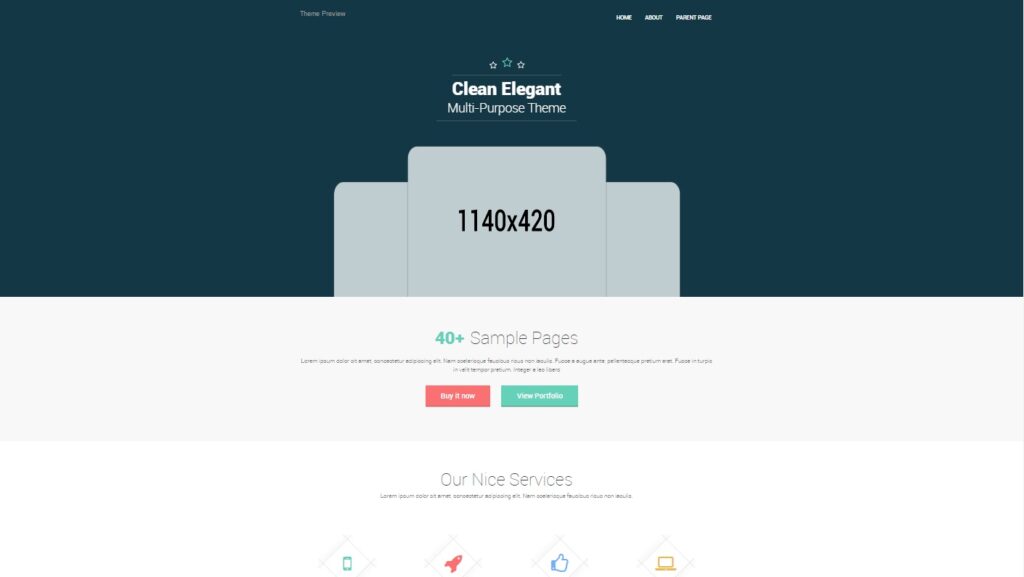 Every list is incomplete without adding a professional option, isn't it? Corpbiz is a professional theme that's not very corporate, yet looks professional. It is an intuitive theme with different elements added for a casual touch. If you are looking at creating a business portfolio site, this is the one you should go with. It is professional, clean and yet, gives a casual look.
9. Convac Lite
 Convac Lite is for the modern blogger, with a beautifully designed header and your picture is centered in a circle.
The posts are simple and take a few elements from Metro design pattern, like squares for comment numbers, Meta information, author pic, etc.
 10. Perfetta
Perfetta is an exception to the otherwise wide-scoped themes. This is a food related theme, but I made an exception to include it because it is really good!
It looks stunning and can be used for different purposes. It comes with a wonderful full screen background image, which looks better when used with a blurry or out-of-focus image like the one in preview.
It is typically for blogs and can suit any type of blog, provided you do a few tweaks.